Egypt's Sisi, France's Macron discuss bilateral ties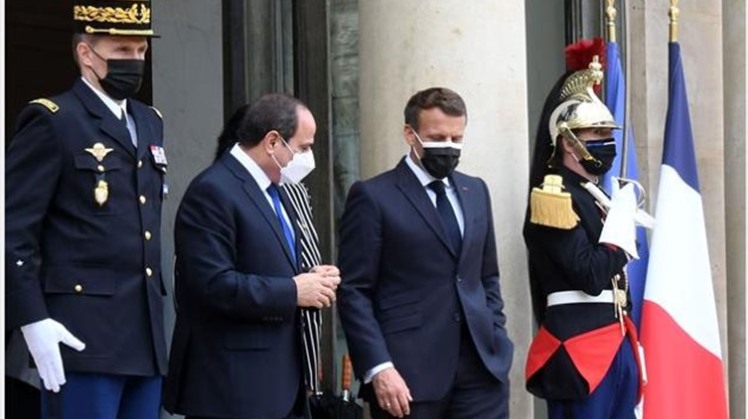 Sun, Jul. 24, 2022
CAIRO- 24 July 2022: Egypt's President Abdel Fattah El-Sisi spoke over the phone with French President Emmanuel Macron on Sunday evening, discussing the issues of mutual concern, Presidential Spokesperson Bassam Rady said in a statement.



The phone call came within the context of the regular consultations and coordination between the two sides, Rady continued.



President El-Sisi and President Macron discussed issues pertinent to bilateral relations, following up on the outcome of their talks during President El-Sisi's recent visit to Paris, Rady continued.



They also focused on a multitude of regional and international issues of mutual interest, Rady said.



President Abdel Fattah El-Sisi has paid an official visit to the French capital, Paris, upon an invitation by French President Emmanuel Macron, said Egyptian Presidential Spokesperson Bassam Rady on Friday.



Upon his arrival, President Sisi was welcomed by Macron at the Élysée in Paris, where they started closed talks that focus on dossiers pertinent to bilateral relations and ways to further strengthen cooperation across all levels, Rady added.



The meeting is also set to tackle issues about the regional and international arenas, Rady continued.



In November 2021, President Sisi met Macron at Élysée Palace, where they discussed bilateral regional and bilateral ties on the sidelines of the Paris Summit on Libya.



The Egyptian President also visited the French city of Brest to participate in the "One Ocean Summit," in February 2022.