Egypt's defense minister reviews regional security issues with CENTCOM commander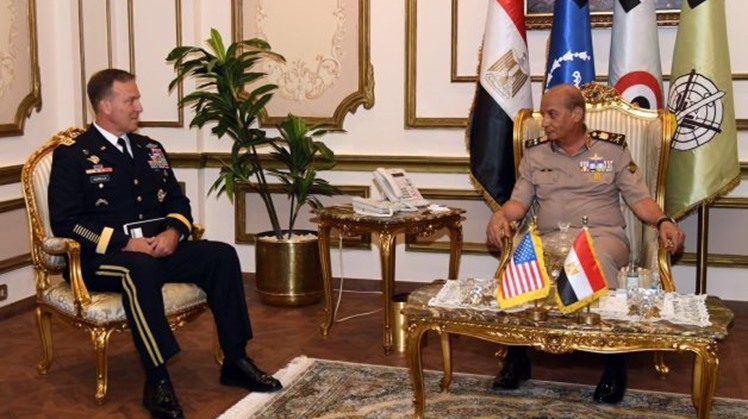 Mon, May. 9, 2022
CAIRO – 9 May 2022: Egypt's Minister of Defense Mohamed Zaki and Michael Erik Kurilla, commander of US Central Command (CENTCOM), discussed on Monday issues of regional security of mutual concern in a meeting in Cairo.

During their meeting, Zaki and Kurilla discussed means of deepening military cooperation relations between the armed forces of Egypt and the United States, a statement by the Egyptian Armed Forces spokesman said.

The CENTCOM commander affirmed the US appreciation of the partnership relations and extended cooperation between the armed forces of both countries.

Kurilla affirmed his aspiration that the coming period witnesses further joint cooperation in military fields, according to the statement.

The US commander praised the pivotal role played by the Egyptian state in achieving security, stability and balance in the region, stressing the deep strategic partnership relations between Egypt and the US

Osama Askar, Chief of Staff of the Egyptian Armed Forces, earlier met with Kurilla and his accompanying delegation, where they discussed ways to enhance military cooperation relations regarding joint drills and exchange of expertise between the armed forces of the two countries.