Egypt's Sisi, Lebanese PM review enhancing cooperation in electricity, infrastructure, energy projects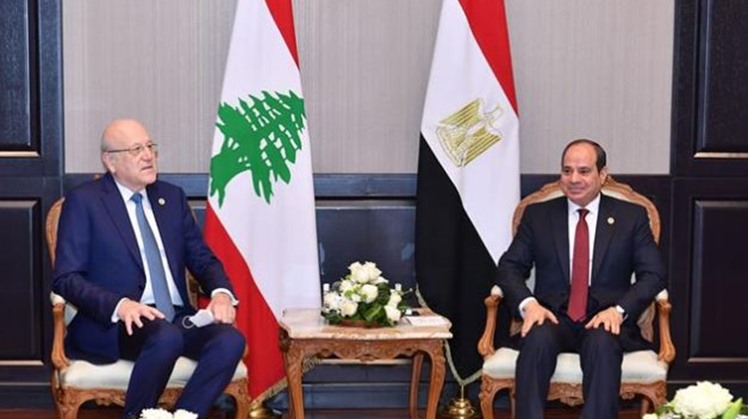 Tue, Jan. 11, 2022
CAIRO - 10 January 2022: During his meeting with Lebanese Prime Minister Najib Mikati, on the sidelines of the 4th edition of the World Youth Forum held in Sharm El-Sheikh on Monday, President Abdel Fattah El-Sisi touched on means to enhance ongoing cooperation frameworks between the countries, including the possibility of benefiting from Egypt's expertise in a number of fields, such as electricity, infrastructure and energy projects.

In a statement by the Egyptian Presidency spokesperson Bassam Rady President El-Sisi welcomed Prime Minister Mikati in Egypt and confirmed the special bonds that Egypt and Lebanon share.

"The President expressed full support to Prime Minister Mikati to succeed in running the Lebanese government so as to fulfill the aspirations of the Lebanese people and help introduce the necessary reforms to overcome the critical phase that Lebanon is going through," Rady said.

Prime Minister Mikati valued the special brotherly relations between the two countries and expressed his country's appreciation for Egypt, as a cornerstone that supports and maintains stability in Lebanon and the Arab region, Radi added.

Mikati also lauded Egypt's inspiring experience that reinforces the priorities of developmental success and is considered a model to be followed by the region's countries, Rady said.