Egypt delivers humanitarian aid to South Sudan as per Sisi's directions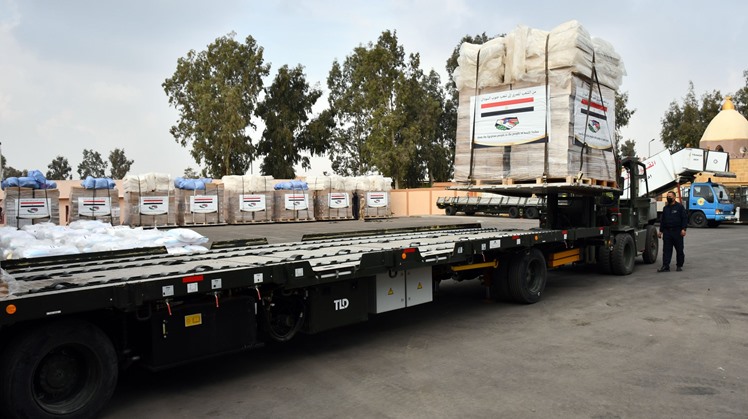 Tue, Jan. 4, 2022
CAIRO – 3 January 2021: A military plane carrying large quantities of medical and humanitarian aid took off from Eastern Cairo Air Base to South Sudan as per the directives of Egyptian President Abdel Fattah El-Sisi.

The aid was prepared in cooperation with the Egyptian Red Crescent to ease the burden of citizens in South Sudan, the Egyptian military spokesman said on Monday, adding that the plane headed to Juba International Airport.

"This comes within the framework of continued Egypt's support and solidarity with South Sudan in the different crises," the spokesman said.

The aid also "confirms the depth of the historic relations and ties gathering Egypt and South Sudan based on Egypt's pioneering role toward the countries of the African continent in the times of difficulties and crises," the spokesman added.

Egypt also sent a military jet to South Sudan last month loaded with tons of medical and pharmaceutical aid and provided by the Egyptian Ministry of Health.

For their part, the officials of the State of South Sudan expressed their full appreciation for the efforts made by the Egyptian government and people to support their brothers from the peoples of the continent, an official statement read.