GCC expresses support to rights of Egypt, Sudan in Nile water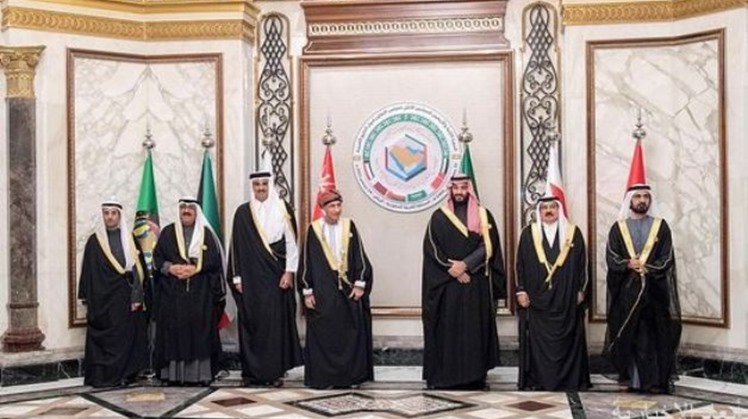 Wed, Dec. 15, 2021
CAIRO – 15 December 2021: Secretary-General of the Gulf Cooperation Council Nayef Falah Al-Hajraf said the 42nd GCC summit has affirmed support to Egypt's and Sudan's rights in the Nile River's water.

"Egypt's security is indivisible from the security of the Gulf," Hajraf said in a press conference after the summit, affirming continued support with Egypt.

He also hailed Egypt's participation of the Political Consultation Mechanism with the attendance of Foreign Minister Sameh Shoukry.

Shoukry took part on Sunday evening in the launching of the Political Consultation Mechanism between Egypt and the GCC in Riyadh.

In his speech, Shoukry affirmed the distinctiveness of the ties between Egypt and the Arab Gulf countries on different levels.

He equally underscored the importance of building on this in a way that fulfills the various interests of all parties, and the aspirations of their peoples achieving prosperity and welfare.

The statement issued by the ministry indicates that the chief of Egyptian diplomacy showcased growing developments on the regional and international scales, which give a rising need to expand joint Arab work as well as maintain the periodicity of institutional coordination and consultation among Arab states.

The minister further underlined the fundamentals of Egypt's foreign policy emphasizing the reinforcement of Arab solidarity and joint Arab work with the aim of preserving Arab national security, capitalizing on the capabilities and capacities of the Arab countries.

Shoukry also noted that Egypt's rejection to all attempts of interference with the internal affairs of Arab states, and to all threats targeted at their stability and interests of their peoples. He equally stressed Egypt's backing to Gulf countries in taking the measures they perceive suitable to conserve their security and guarantee their stability.

On their side, the foreign ministers of Gulf states expressed appreciation for the Egyptian pivotal role in the Arab security and stability, and support to the steps it makes to maintain its security, including water rights.