Egypt's Sisi returns home after participating in Paris International Conference on Libya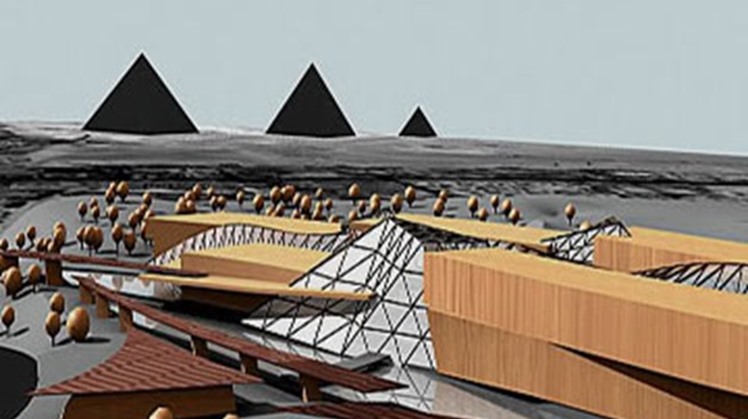 Sun, Nov. 14, 2021
CAIRO - 14 November 2021: Egyptian President Abdel Fattah El-Sisi returned home on Saturday after participating in the Paris International Conference on Libya, said Presidential Spokesperson Bassam Radi in a statement.

In his speech at the Paris-held conference on Friday, President Sisi called for setting a timetable for the withdrawal of all foreign troops and mercenaries that entered Libya after 2011.

He reiterated that Egypt is willing to support the Libyan authorities to implement the 5+5 Joint Military Commission's plan in this regard, as well as uniting Libyan institutions and building capacities so that Libyans could preserve their wealth and be able to determine their fate.

Sisi also called on all parties inside and outside Libya to cease imposing the fait accompli policy, in addition to stopping to provide safe havens or any form of support for terrorist and extremist groups or transferring their members from one country to another, in order to bring Libya out of its crisis and alleviate the suffering of its people.

The Egyptian President also called on Libyan parties to resolve all disagreements and expel all foreign troops from their country to build a free and independent state.

The Paris conference is organized by the United Nations, with attendance of regional and world leaders including French President Emmanuel Macron; Egyptian President Abdel Fattah El Sisi; Tunisian Prime Minister Najla Bouden; German Chancellor Angela Merkel; Italian Prime Minister Mario Draghi; the UN envoy to Libya Ján Kubiš; the US vice president Kamala Harris; and Libya's Prime Minister Abdel-Hamid Dbeibah as well as the head of the country's Presidential Council, Mohamed Menfi.

On the sidelines of the conference, President Sisi held a bilateral meeting with French counterpart Emmanuel Macron, who asserted that his country looks forward to boosting bilateral cooperation in the coming period and to enhancing political consultations and exchange of views on various issues of mutual concern, particularly as Egypt is one of France's key partners in the Middle East and a cornerstone for stability and security in the region.

President Sisi also met with French Prime Minister Jean Castex, French Minister of Economy and Finance Mr. Bruno Le Maire, and France's Minister of the Armed Forces Florence Parly.

President Sisi met with Prime Minister of Tunisia, Mrs. Najla Bouden, on the sidelines of the International Conference on Libya, which is held in the French capital, Paris.

President El-Sisi underscored Egypt's full support to Tunisia and to efforts exerted by President Saied and the new government to realize stability, construction and development for the benefit of the Tunisian people.

The President confirmed Egypt's preparedness to provide all capabilities possible in this regard and to strengthen bilateral cooperation, solidifying the historic and brotherly relations between the two sides. This comes within the framework of Egypt's firm policy seeking cooperation, construction, and development among the brothers.