2 military planes carrying Egyptian aid to face the aftermath of hurricane hit Mozambique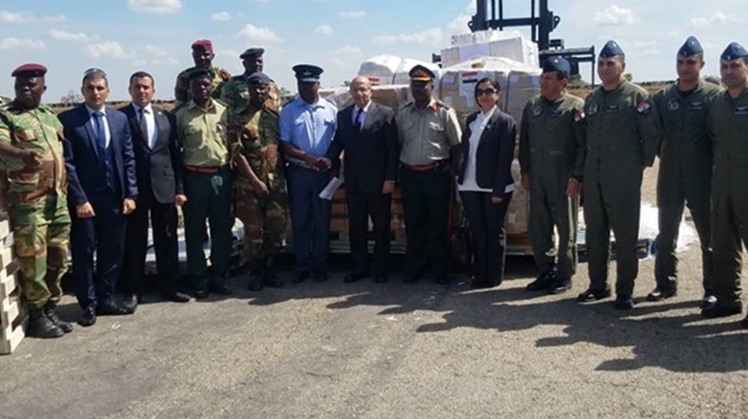 Wed, May. 22, 2019
CAIRO - 22 May 2019: Two Egyptian military planes carrying aid to face the aftermath of the hurricane that hit Mozambique, Malawi and Zimbabwe were received by Egyptian Ambassador to Zimbabwe Mohamed Fahmy on Wednesday.

The ambassador stressed the importance of joint African action to face challenges, saying that Cairo continues to support the government and people of Zimbabwe.

This came in the presence of the minister of local government, public works and national housing and his deputy from the Zimbabwean side, as well as senior officials from both the Ministry of Foreign Affairs and the ZDF.

The deputy minister of local government in Zimbabwe expressed greatappreciation ofthe Egyptian aid.