Egypt seeks to carry out public projects in shortest time possible: Sisi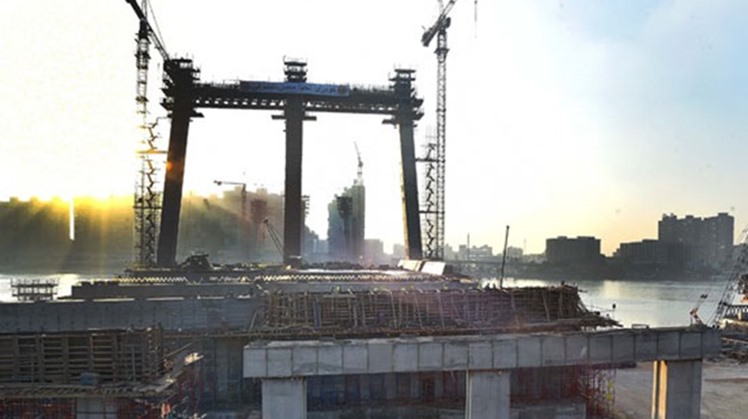 Wed, May. 15, 2019
CAIRO - 15 May 2019: "Egypt is seeking to carry out public projects in the shortest time possible to save money and effort." said President Abdel Fatah al-Sisi Wednesday.

Sisi's speech came during the inauguration ceremony of Rod el Farag Axis and Tahya Misr Bridge. The President said that the cost of carrying out such projects at present could be much higher in view of the difference in the value of the Egyptian pound.

Responding to a question by President Sisi about the cost of such projects, Head of the Armed Forces Engineering Authority Ihab Al Far said the basic cost of such projects reached LE170 billion, adding that if such a project was to be implemented at the present time, it would have cost around LE400 billion.

President Sisi also explained that the issue is not only the cost of the project, but in the revenues of operating such projects.

The project was supposed to be inaugurated after two or three months according to the outlined schedule. Work has been intensified to make use of the new axis to ease traffic and shorten commuting time.

He asserted that the amount of the money spent over the past five years could not be enough to start such project at the current time.

In 12 March 2018, President Sisi embarked on a quick tour to visit Rod el Farag axis, Tahya Misr Eastern Bridge and Sphinx International Airport in west of Cairo. Sisi also visited Tahya Misr Eastern Bridge which is considered the world's longest flyover bridge. It was fully designed and constructed by Egyptian companies.

The projects are considered a part of Egypt's huge development plan that will contribute in solving several problems including heavy traffic.

Rod el Farag axis will make a huge contribution in solving the traffic problem in Egypt as it is considered to be the first road in West Cairo to connect the ring road with the regional road, and the Qattara lowlands with the Northern Coast. About 85 percent of the project's second phase has been completed.

In 2014, President Abdel Fattah El Sisi ordered establishing a national roads network at total length of 8,200 kilometers. A sum of EGP 164 billion was allocated for the purpose.