Women Economic Forum to be held in Egypt in 2020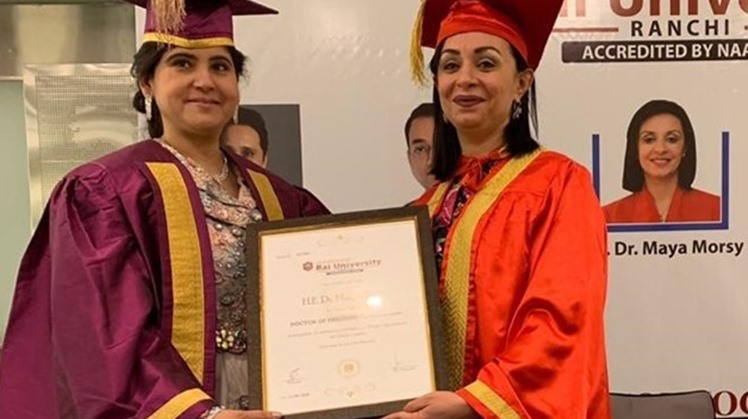 Sun, Apr. 14, 2019

CAIRO – 14 April 2019: Egypt would host the Women Economic Forum (WEF) in March 2020, President of the National Council of Women (NCW) Maya Morsy stated at WEF Harbin Aurora.

The WEF has inspired female entrepreneurs, writers, politicians, thinkers and presidents worldwide, Morsy added.

The Jharkhand Rai University in India has granted an honorary doctorate degree in philosophy, economic empowerment and gender equality to Morsy, appreciating her efforts towards the empowerment of women.

Morsy is the second Arab and African woman, and the only one from outside India this year, to receive an honorary doctorate in this field from the University of Jharkhand Rai in Ranchi, Jharkhand.

She was conferred with the degree in recognition of her outstanding contribution to Women Empowerment and Peace.

According to its official website, the WEF is a multinational forum platform enabling women and leaders from all walks of life worldwide to expand business opportunities and enhance personal influence through networking across borders, while being inspired by some of the world's most successful entrepreneurs, authors, thought leaders and celebrities.