Egypt's Sisi follows up on major agriculture project to increase main crops production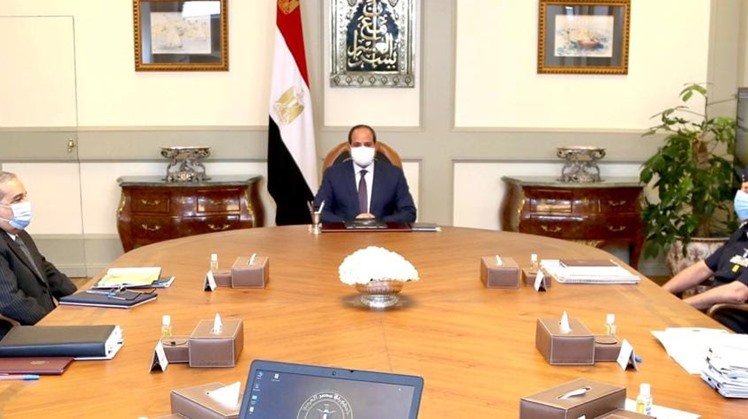 Thu, Sep. 10, 2020
CAIRO – 10 September 2020: Egypt's Abdel Fattah El Sisi urged coordination among relevant authorities to execute "Mostqbal Masr" agricultural project in northwestern Egypt in accordance with highest standards.



In a meeting with state officials, including president's advisor for urban planning, Sisi has followed up on the executive status of the project, the presidential spokesman said, after it had been suspended since 2011 in the wake of the 25 January Revolution.



The project, which is executed in Dabaa city in Matrouh, aims at maximizing the agricultural production, especially main crops, through the reclamation and cultivation of part of the Western Desert of Egypt. It also provides many direct and indirect job opportunities.



The meeting was attended by Minister of State for Military Production Mohamed Ahmed Morsi, chief of the Air Forces Mohamed Abbas Helmi and presidential advisor Mohamed Amin.


In July last year, head of the national council for agricultural development and exporters' affairs Mohamed Abdel Rahman issued a request to President Sisi to save the Mostqbal Masr project translated as the "Future of Egypt".



According to a statement, the project works to end the shortage in agricultural production of tomatoes, potatoes, beets, sugar, oranges for export, peanuts and corn.



Last year, Mahmoud Salem, an official at the project, which belongs to the Egyptian army's air forces, said the project started in 2017, adding that 100,000 feddans have been completed depending on modern irrigation systems.