Egypt's Defense Min. discusses cooperation means with Chinese counterpart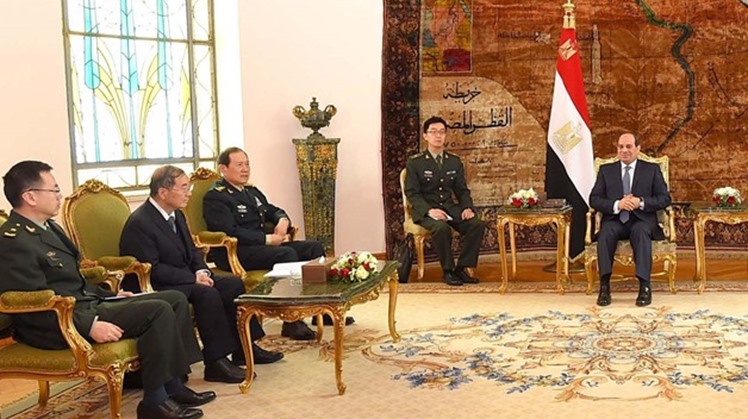 Mon, Mar. 25, 2019
CAIRO – 25 March 2019: Egypt's Defense and Military Production Minister Mohamed Zaki held a meeting on Monday, March 25, with his Chinese counterpart Wei Fenghee to discuss challenges in the regional and international fields and their effect on stability in the Middle East.

The ministers also held high level talks on several issues and topics of mutual concern, including increasing military and security cooperation between the two sides.

On his part, Minister Zaki hailed the Egyptian-Chinese military relations and praised the two sides' cooperation to support security and stability in the region.

Moreover, the Chinese minister stressed that the two sides agreed on ways to tackle many files that hinder international peace and security, expressing hope that the coming phase will see more cooperation in various fields of defense.

Fenghee also met with a number of senior officials of the Armed Forces as well as the Chinese ambassador in Cairo.