Egypt's Sisi extends greetings to nurses on their international day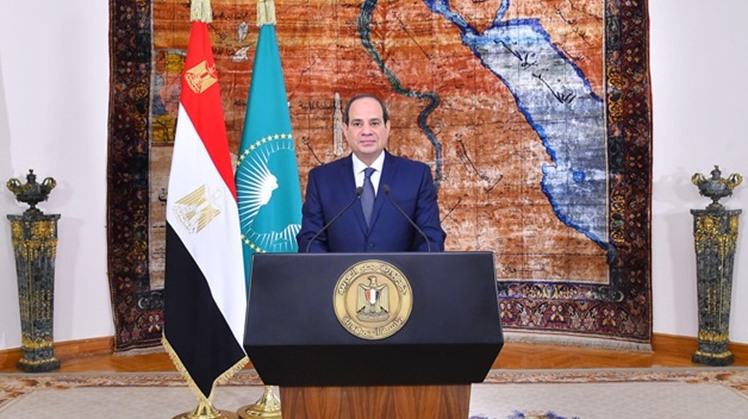 Tue, May. 12, 2020
CAIRO – 12 May 2020: On International Nurses Day marking May 12, President Abdel Fatah al-Sisi extended his greetings to workers in the nursing field.

The president expressed appreciation and respect for nurses on behalf of himself and the Egyptian people for "the precious sacrifices they make in order to fulfill their humanitarian duty honorably and zealously."

The president highlighted that nurses, at this arduous phase, are proving their competence and loyalty towards their homeland and people.

The Nursing Syndicate announced on Tuesday the sixth death among its members because of COVID-19 in addition to 55 infections. The Syndicate's chairwoman, Kawthar Mahmoud, stated that Egypt has 250,000 nurses who offer 70 percent of care to in-patients at medical establishments.

The rate of infection with the new coronavirus (COVID-19) pandemic in Egypt recorded 346 cases on Monday after it reached the highest figure (495 cases) at the beginning of this week, according to the ministry of health's daily briefing.

The Health Ministry said 346 people in Egypt tested positive for the COVID-19 and 8 people died with the novel virus in the last 24 hours.

This brings the total number of cases and deaths to 9,746 and 533 deaths respectively since the crisis started, according to the official figures.

The test results of 2,655 people of the reported cases turned from positive to negative, including 2,172 people who fully recovered.

Also, 97 cases left hospitals after they recovered, according to the instructions of the World Health Organization (WHO).