Zahi Hawass receives the Golden Medal from Serbia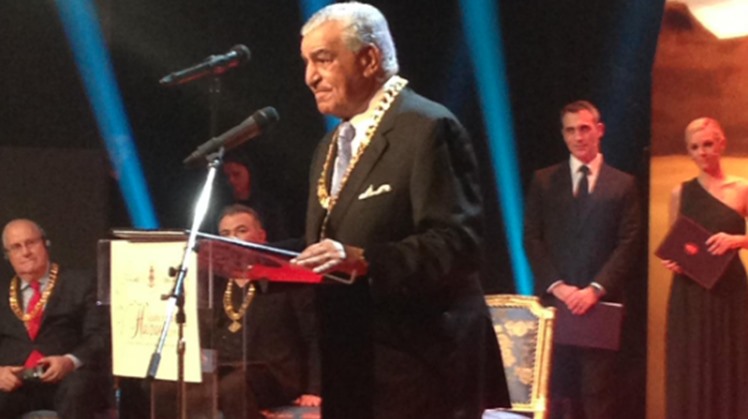 Tue, Nov. 26, 2019
In an international celebration in Belgrade, Egyptian archaeologist Dr. Zahi Hawass presented the Golden Medal of the Caric Foundation in the presence of 500 intellectuals and politicians in Serbia, with the participation of the Egyptian Ambassador to Belgrade, Amr Al-Juwaili.

The award was presented to five other international singers from Greece, a writer and journalist from Italy, the Czech Republic, a film director and another from France.

There was a special celebration of Dr. Zahi Hawass, where a film about his life and his discoveries was screened and then received the Golden Award and a certificate and then gave a speech in which he reviewed the history of his life since childhood in a small village in Damietta, then talked about his discoveries and pointed out that his passion for Egyptian antiquities came at the beginning of his life when A statue of the god Aphrodite was found and there was a love of antiquities.

The president of the award stated that Zahi Hawass is the most famous Egyptian in the world and this is the 22nd year in which we present this award from the most prestigious institution in Europe. The award is presented to creators from all over the world.