The completion of the restoration of the pyramid of Djoser 30 days before the opening date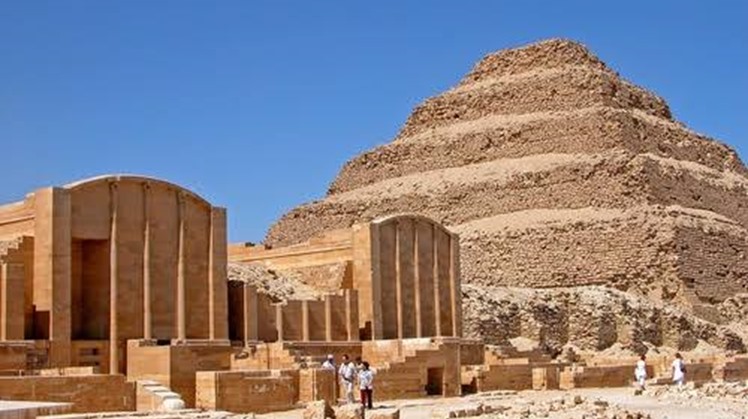 Mon, Oct. 7, 2019
The Ministry of Antiquities is currently working on the completion of the restoration of the Pyramid of Djoser in the area of ​​Saqqara archeology, which is scheduled to open during the current year 2019, for a visit, so we contacted the head of the projects sector to know when the restoration will be completed.

Engineer Waad Abou El Ela, in special statements to `` The Seventh Day '', that it is scheduled to complete the restoration of the pyramid of Djoser final in October, i.e., a month before the opening date, and the opening of the visit during the month of November 2019.

The head of the projects sector said that the remaining works are simple, such as treating and securing the walls of the vertical well and completing the stages of securing the roof of the well.He pointed out that the restoration and maintenance work in the pyramid of Djoser are carried out with the latest modern scientific methods agreed upon internationally, under the supervision of many archaeologists.

It is worth mentioning that the Council of Ministers approved the allocation of 15 million and 398 thousand and 150 pounds to support the restoration and maintenance of the pyramid "Djoser", after the work on the restoration and maintenance of the pyramid of Djoser since 2011, and specifically after the UNESCO report issued in September of the same year, which states that The external pyramid suffered from lack of maintenance over the centuries, in addition to the damage caused by the removal of dirt blocks, which led to the creation of many large cavities in several areas, and appeared many blocks hung dangerously without any pillars to protect them.