Egypt's Min of Culture meets her Moroccan counterpart to support joint cooperation frameworks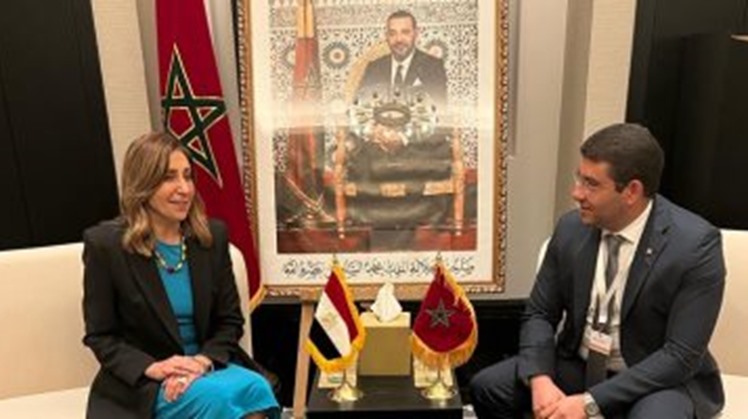 Tue, May. 23, 2023
Dr. Nevin Al-Kilani, Minister of Culture, met with Mohamed El-Mahdi Bensaïd, Minister of Culture, Youth and Communication of the Kingdom of Morocco, on the sidelines of her participation in the African Ministerial Meeting for Culture, organized by the Ministry of Youth, Culture and Communication, in the city of Sale, Kingdom of Morocco, to discuss ways of cooperation in the fields of culture, arts and heritage between the two countries.

The meeting dealt with intensifying cooperation and transferring experiences in the fields of cultural industries, preserving cultural heritage, marketing cultural products, and exchanging participations between artists and artistic groups in festivals and artistic events.

The Minister of Culture affirmed the strength of relations between the two countries, government and people, noting that Moroccan culture and creativity have a great presence in many events organized by the Egyptian Ministry of Culture, including art festivals, book fairs, and literary forums, stressing that the coming period will witness more joint activities.

For his part, Bensaïd stressed that Morocco is open to more cultural cooperation with Egypt, especially in the fields of cultural industries, investment in the cultural sector, and the exchange of experiences in the fields of protecting tangible and intangible cultural heritage, stressing the richness of Egyptian culture with its great creative and civilized heritage.