Jordanian Minister of Culture visits the Egyptian Fustat Craft Center and praises its support for the creative industries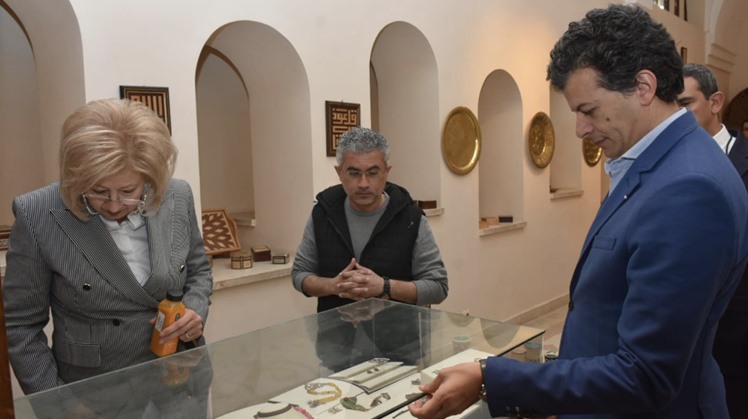 Sun, Jan. 29, 2023
Dr. Haifa Najjar, Minister of Culture of the Hashemite Kingdom of Jordan, visited the Heritage Crafts Center in Fustat, affiliated to the Cultural Development Fund, as part of her official visit to Egypt to attend the opening of the Cairo International Book Fair, to which the Hashemite Kingdom of Jordan will be the guest of honor for its 54th session.

The Jordanian Minister of Culture inspected the Crafts Center in its various departments, and learned about the role and importance of the Traditional Crafts Center in Fustat in supporting the creative industries sector in Egypt. Wood, copper forging, handmade carpets, ornaments, then I checked out the center's outlet, which displays a selection of the best works produced by the Crafts Center.

El-Naggar praised the distinguished level at which the center appeared during the visit, with its exceptional capabilities, offering high-level creative products, which represent an added value to tourism in Egypt, in addition to its main role in supporting the culture process, especially in the creative industries sector.

She was received by Dr. Hani Abu Al-Hassan, Head of the Cultural Development Fund Sector, who conveyed to her the welcome of Prof. Dr. Nevin Al-Kilani, Minister of Culture, for this exceptional visit to the Crafts Center, and reviewed the role of the Cultural Development Fund in the Egyptian cultural movement, with its various creativity centers that express the diversity and richness of Egyptian culture.