Nuria Sanz the Director of the UNESCO regional office visits Saqqara antiquities area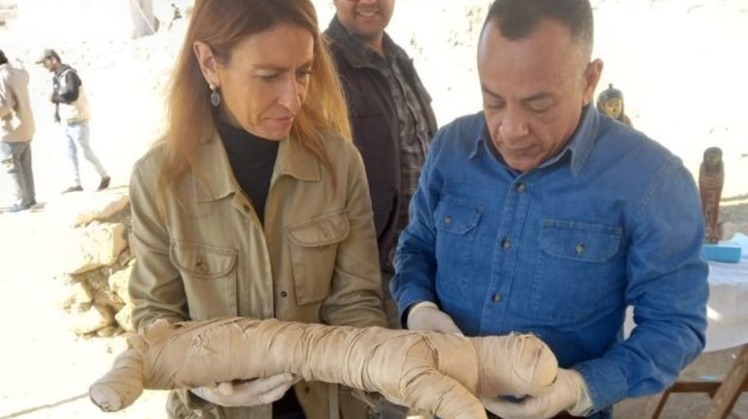 Wed, Jan. 18, 2023

Mrs. Nuria Sanz, the regional director of UNESCO, pays a visit to the Saqqara Antiquities Region, on an introductory tour of the region, during which Dr.Mostafa Waziry, the secretary general of the supreme council of antiquities, Mr. Sabri Farag, the Director General of the Saqqara Antiquities Region, Dr. Muhammad Youssef, the Director of the Region, Dr. Muhammad Al-Saidi, Director of the Scientific Office of the Secretary-General of the Supreme Council of Antiquities, and a number of antiquities from the region accompanied her.


During the tour Sanz inspected the excavation work currently being carried out by the Egyptian archaeological mission to uncover more secrets of the region, as well as the latest archaeological discoveries, in addition to the restoration and scientific publication of a number of tombs in the archaeological area.

Mrs. Nuria Sanz expressed her admiration for the Council's achievements in the region.