The services of the Book Fair 2023.. most notably delivery and tracks for the elderly and persons with disabilities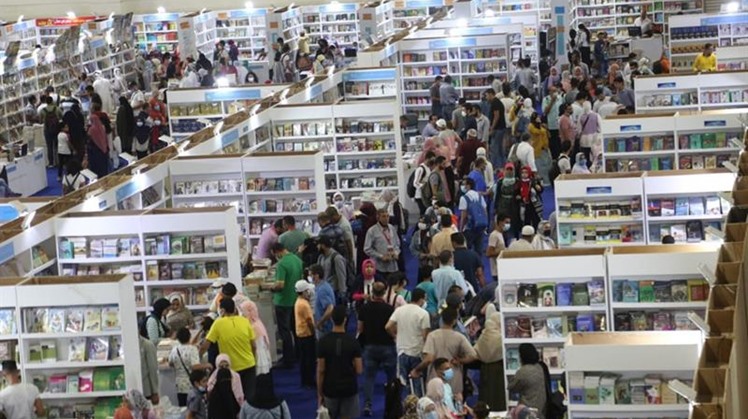 Wed, Jan. 18, 2023
The Cairo International Book Fair 2023 in its 54th session, which starts on January 25, at the Egypt Center for International Exhibitions, in the Fifth Settlement, offers a number of services to its audience, throughout the days of the fair, under the slogan "Egypt's Identity… Culture and the Question of the Future." The Cairo Fair presents For writers, there is a book delivery service via the Egyptian Post, and special paths for the elderly and those with abilities, in addition to rest areas for the public, and places for services.

The exhibition also witnesses this year the participation of approximately 1047 Egyptian, Arab and foreign publishers, and the participation of Egyptian ministries and institutions, including, for example: the Ministry of Defense - the Ministry of Interior - the Administrative Control Authority represented by the National Anti-Corruption Academy - the Ministry of Awqaf - the Ministry of Youth and Sports - the Ministry Social Solidarity - Al-Azhar Al-Sharif - Dar Al-Ifta ... and other official institutions, with the participation of 53 countries, including countries participating for the first time, namely: Hungary - the Dominican Republic - and a number of Arab institutions.

The exhibition's cultural program includes nearly 500 diverse cultural activities that consolidate the Egyptian cultural identity, and emphasize Egypt's cultural status in human civilization and the role it played in the history of knowledge and the formation of human awareness throughout history.

This year, the exhibition witnesses the selection of the Hashemite Kingdom of Jordan as the guest of honor for the exhibition, and the selection of the name of the creator Salah Jahin, the personality of the exhibition, and the writer Kamel Kilani, the personality of the Child Exhibition, and the countries participating in this year's session are 53 countries.

He stated that the 54th session is being held on an area of 80,000 square meters, with a total area that includes 5 showrooms, and the number of Egyptian and foreign publishers and official bodies reaches 1047 Egyptian, Arab and foreign publishing houses and agencies, divided into 707 Egyptian agencies and publishers, and 340 foreign agencies and publishers.