The sale of an Egyptian pottery vessel for more than 18 million pounds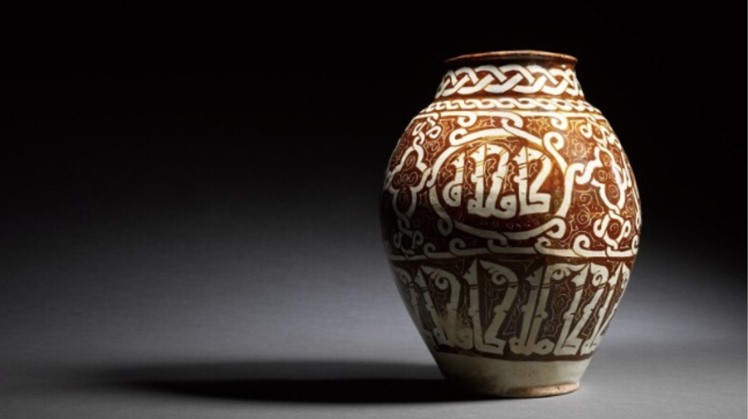 Mon, Oct. 31, 2022
The Sotheby's auction, in the British capital, London, witnessed the sale of an Egyptian decorated pottery pot, dating back to the tenth and eleventh centuries, for 693,000 thousand pounds, equivalent to 18,627,840 Egyptian pounds.

According to the auction house, the oval vessel was put up for auction at an estimated price starting from 400,000 pounds, up to 600,000 pounds, and the bidding process for it ended at 693,000 pounds, in the auction it held under the title "Arts of the Islamic and Indian World", including In this oriental carpet, the auction includes many paper manuscripts and Qur'anic copies of different shapes and designs, in addition to Islamic handmade carpets.

The vase is described as having an oval shape on a flat base, with a raised bar at the shoulder and a short inclined neck with an inverted rim, decorated around the body with a geometrical trellis intertwined with braided cables forming four oval cartouches containing a patchwork kufic script held against a glossy ground solid with stripes. Scratched in luster, a wide kufic band with flowered ascenders in a frieze around the lower body, the shoulder with a cable band and braided band around the neck, and the interior is glazed.