During the cultural summit in Abu Dhabi .. the Egyptian Minister of Culture meets her Emirati counterpart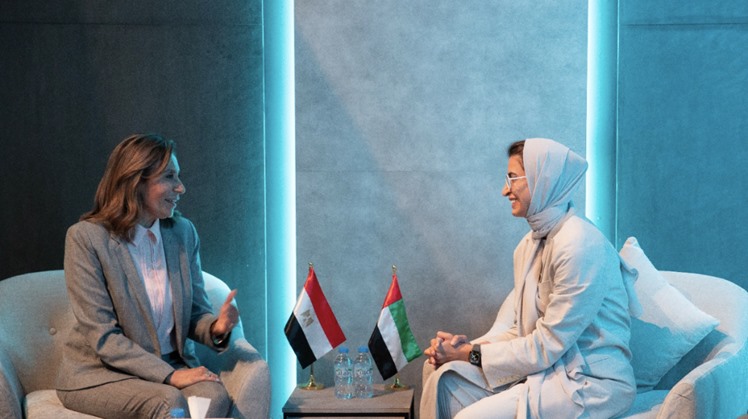 Thu, Oct. 27, 2022
Dr. Nevin Al Kilani, Minister of Culture, met with her counterpart Noura bint Mohammed Al Kaabi, Minister of Culture and Youth of the United Arab Emirates, during the activities of the Cultural Summit in Abu Dhabi, held under the slogan "Culture is a way of life", at Manarat Al Saadiyat, Abu Dhabi.

During the meeting, the Egyptian Minister of Culture praised the huge cooperation between the two countries, Egypt and the UAE, at all levels, especially at the cultural level, pointing to the volume of cultural exchange and cooperation that took place during the last period.

The discussion touched on a number of points, most notably the organization of a number of cultural and artistic events that reflect the common history between the two countries, support for joint cooperation in the files of registering intangible heritage on the UNESCO lists, after the success of the experiment in registering the file of the palm tree and Arabic calligraphy, and the readiness to register the arts and skills related to inscription on Minerals, 'ecological' clay architecture, and skills associated with henna as an intangible heritage.