Today's activities.. Continuing Roman theater concerts and a children's workshop at the Sinnari House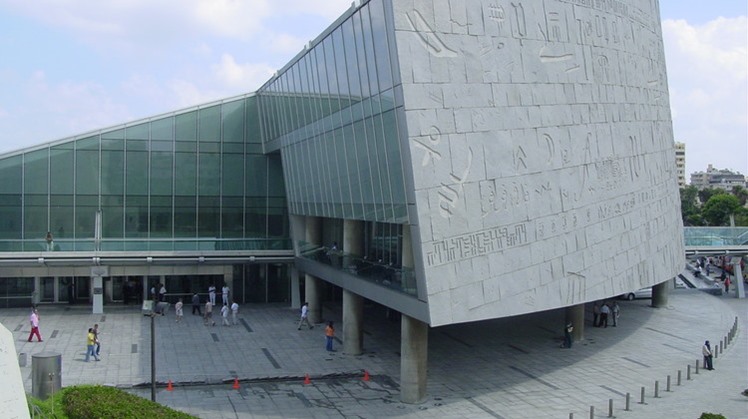 Tue, Aug. 9, 2022
Today, Tuesday, August 9, 2022, a number of cultural and artistic events will be held in a number of creative bodies and centers, including:

The Creativity Culture Palace in Alexandria is organizing a symposium entitled "Discussion of the Diwan" (Inspired by a soul cursed by one contagious by chance) by the poet Nour El-Din El-Sharif, the Alexandrian writer. The meeting with the poet Hosni Mansour at half past six in the evening, in the Tawfiq Al-Hakim Hall.

The Bibliotheca Alexandrina, in cooperation with the Drinking Water Company in Cairo, through the Awareness Department in the Media and Customer Service Sector, organizes a free workshop for children and young people of determination and special needs under the title "Painting and Coloring Pottery", at eleven in the morning at the archaeological house of Sinnari in Sayeda Zeinab, belonging to the library.

The Heliopolis Literature Club is organizing a symposium to discuss the short story collection "Herra and Hope" by the writer, consultant Bahaa El-Din Al-Marri, at exactly seven o'clock in the evening, at the headquarters of the House. Farhat and Dr. Aidi Gomaa.
Nefert Hall, New Cairo Art Center, hosts the solo exhibition of plastic artist Amal Ahmed Mostafa, which will be held under the title "Romantic Words", at 7:00 pm, and will continue until Sunday, 14th of the same month.

The Narrative Lab at the Bibliotheca Alexandrina is organizing, at six o'clock in the evening, Cairo time, a symposium in physical attendance, as well as online via the Zoom application; To discuss the novel (Seven Days in Cecil) by the Alexandrian Greek writer Harry Zaltas, the novel is discussed by critics Dr. Thaer Al-Athari, Dr. Mohamed Abdel Ghani, d. Medhat Issa, translator of the novel Ghada Gad, and the meeting will be moderated by writer Mounir Otaiba, director of the narrative laboratory at the Bibliotheca Alexandrina.

The sons of the Syrian artist Tariq Tarkan (Dima, Muhammad and Tala) will perform an artistic concert in the Roman theater, on the fifth night of the summer festival of the Opera House in the Roman Theater in Alexandria, which is organized by the Opera House headed by Dr. Magdi Saber. Animation.