Exhibitions & Events: The most prominent cultural activities and events during a week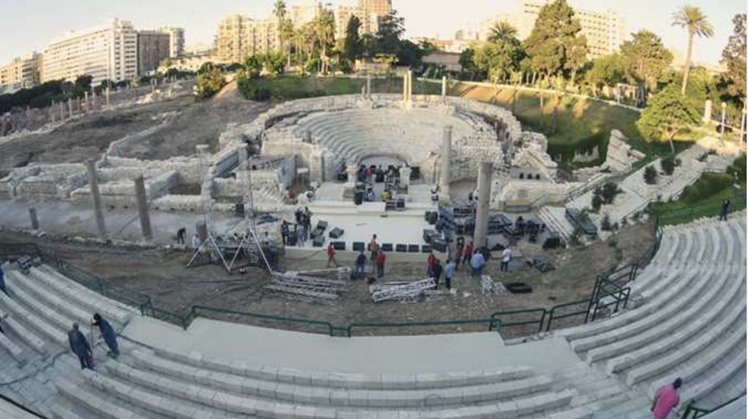 Sun, Aug. 7, 2022
During the past few days, the cultural and artistic arena witnessed a number of events and activities that varied between exhibitions, parties and art festivals.


Last Sunday, the activities of the Fifth Book Fair were launched at the Fairgrounds in front of the Cultural Center (Port Said Opera) headed by Dr. Haitham Al-Hajj, head of the General Book Authority, and its activities are scheduled to conclude tomorrow, Saturday, August 6th. A title along with the various sectors of the Ministry of Culture and 55 private publishing houses, accompanied by cultural and artistic activities, workshops for children, in addition to various other activities. Buying books.


The events also included the "Summer Baladna 2" festival, during which a large group of folklore performances were presented, which attracted a large number of queuers in the various coastal areas. The exhibition will run until August 13th, with the participation of a large group of Egyptian publishing houses.

We also have a number of ongoing activities until the middle of next week, such as the activities of the National Festival of Egyptian Theater, where tomorrow 4 theatrical performances will be shown. At eight in the evening, Salah Abdel-Sabour Hall at Al-Taliaa Theatre, and at eight in the evening, "Love in the Time of Cholera" by director Said Mansi is shown in Zaki Tulaimat Hall at Al-Tala'a Theatre.



Today, the activities of the Roman Theater Festival in Alexandria return, after a 3-year hiatus due to the Corona pandemic, and it is organized by the Egyptian Opera House headed by Dr. Nay Barghouti and her band, Muhammad Mohsen and his band, Dina al-Wadidi and her band, the family of Syrian singer Tariq al-Arabi, Tariqan Dima - Tala - Muhammad and the group Masar Egbari.