Egypt's Minister of Culture: Hundreds of free activities in all parts of Egypt during the summer months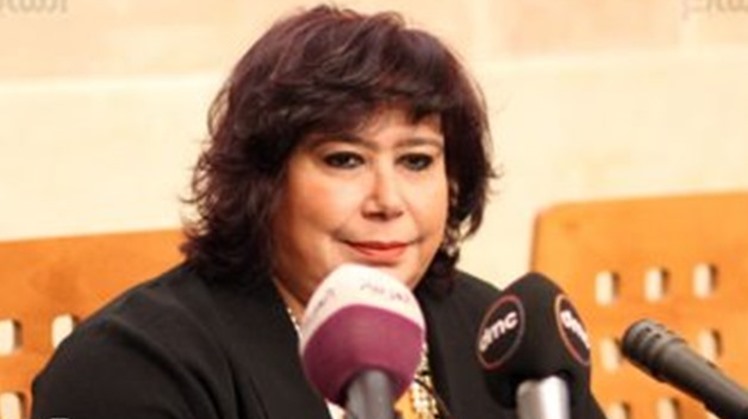 Wed, Jul. 27, 2022
The artist, Dr. Enas Abdel Dayem, Minister of Culture, said that the Egyptian state supports all forms of creativity as one of the original vocabulary for development processes.

In her statements, she indicated that based on the political leadership's emphasis on the need to achieve cultural justice among the people of the country, believing in the role of soft forces in developing and building society, the Ministry of Culture adopted the slogan of arts and culture for all.

She added: "The summer period is witnessing a diverse intellectual and artistic movement that includes hundreds of free activities or at nominal prices in all parts of Egypt to reach the serious and purposeful cultural product for different age and social groups."

And she continued: "One of the most prominent demonstrations that are implemented during the summer period is the revival of the Roman Theater Festival in the Kom El-Dikka area in Alexandria Governorate, after it was suspended for 3 years as a result of the Corona pandemic, in addition to the holding of the 30th session of the Salah El-Din Castle Festival for Music and Singing, and the creation of a music and singing festival. In the city of Ras El Bar in Damietta Governorate, in cooperation with the Ministry of Tourism and Antiquities, after several festivals toured the various governorates in the last period, they are Dandara the second in Qena governorate - Abydos the first in Sohag governorate - Tel Basta the first in Sharkia governorate - Suez the first in Suez governorate, where the stars of music and singing in Egypt set out to the regions ".

She explained: This is in addition to the free Baladna summer activities program in the coastal cities (Damietta - Alexandria - Matrouh - Kafr El-Sheikh) and includes all the activities of the Ministry of Culture, as well as special shows on various state theaters and the National Circus at an affordable price, in addition to launching a cinema project. The people and the expansion of its application, which includes a group of documentaries, awareness and knowledge films, distinguished and audit-approved independent works, and modern and contemporary cinematic works, with ticket prices ranging from 20 to 40 pounds.

She noted that the participation of the Ministry of Culture in the presidential initiative included a dignified life, which included more than 1,000 artistic, intellectual and creative activities in 52 villages and resorts, which included performances of folk arts and Arabic music, as well as literary, artistic and training workshops for villagers, discovering and supporting talents in the fields of literature and arts, in addition to theater performances. The confrontation and roaming, which included more than 400 nights of performances in 280 villages and resorts in 14 governorates, and confirmed that the Ministry of Culture is roaming the parts of the Republic to spread enlightenment among the masses of Egyptians.