Starts on January 26.. Know all the details of the Cairo Book Fair x 14 facts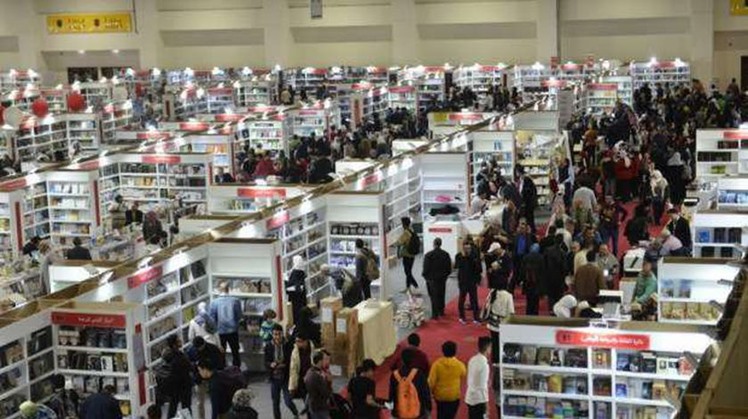 Tue, Jan. 18, 2022
Today, Dr. Enas Abdel-Dayem, Minister of Culture, held a press conference at the Al-Manara Conference Center in the Fifth Settlement, during which she announced the details of the 53rd session of the Cairo International Book Fair, which we review in a series of points through the coming lines.

The exhibition will be opened by Prime Minister Mostafa Madbouly.

The exhibition comes under the slogan "Egypt's Identity: Culture and the Question of the Future".

The 53rd session will be held from January 26 to February 7.

1067 Egyptian, Arab and foreign publishers and agencies from 51 countries are participating in the exhibition.

The exhibition will be held at the Egypt International Convention and Exhibition Center.

Greece is the guest of honor for the exhibition.

- Choosing the writer Yahya Haqqi as the character of the exhibition.

Choosing the writer Abdel Tawab Youssef as the character of the Children's Book Fair.

During the exhibition, the latest methods of technological development and artificial intelligence are used.

The character of the writer Yahya Haqqi appears with the hologram technology in an interactive presentation with the audience.

Children and children's hall-goers watch one of the stories of the late writer Abdel Tawab Youssef, holographic by default, using VR glasses.

An award for the best Arab publisher was created and the value of the exhibition prizes increased to 40,000 pounds instead of 10,000 pounds in each cultural field.

Online sale of books is made available on the exhibition's digital platform and delivery services are provided in cooperation with the Ministry of Communications represented by the Egyptian Post to any place inside Egypt.

The Ministry of Culture is launching a large number of its publications within the "Your Culture is Your Book" initiative to provide the book at a low price.