The Bibliotheca Alexandrina signs a cooperation protocol with the City of Arts and Culture in the New Administrative Capital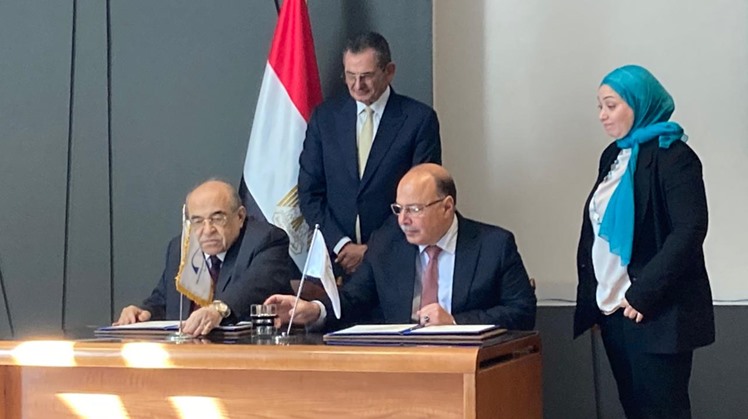 Thu, Dec. 30, 2021
The Bibliotheca Alexandrina signed a cooperation agreement between the library and the capital's library in the city of arts and culture in the administrative capital. El-Saadany, Director of the City of Arts and Culture, Dr. Zain Abdel Hadi, Director of the Capital Library, and the heads of the sectors of the Library of Alexandria.

Dr. Moustafa Elfeki said that the interest in culture is one of the most important priorities of the Egyptian state in the new republic, because culture makes the progress of nations, so that protocol was held to enhance cooperation between the Library of Alexandria and the Capital Library.

Al-Fiqi stressed that the capital's library is a great edifice and is considered the largest library in Cairo, and it will have a fundamental role in providing more culture and civilization.

The Bibliotheca Alexandrina will provide an electronic display copy for browsing for the Book Description of Egypt in its latest edition, with specifying the specifications of the devices that are compatible with that. .

Cooperation between the two parties takes place in the field of publishing and distribution, as well as in the field of holding cultural and artistic performances, including joint book fairs, hosting international authors and writers, and holding art exhibitions (for pictures and films).

Cooperation will take place in the fields of libraries, including, for example, the maintenance, restoration and preservation of manuscripts, rare books, photographs, films and old CDs.

The Bibliotheca Alexandrina supports the Capital Library - the City of Arts and Culture in training in holding book fairs and workshops, including (designing advertising materials, digital exhibitions, promoting the Library of the City of Arts and Culture and its activities).

The Capital Library will invite the Bibliotheca Alexandrina to participate in the digital cultural season presented annually by the Capital Library, which will be broadcast on television stations and transmitted over the Internet in different languages.