2021 Witnessed: Addition of the e-tourist visa service for 28 new countries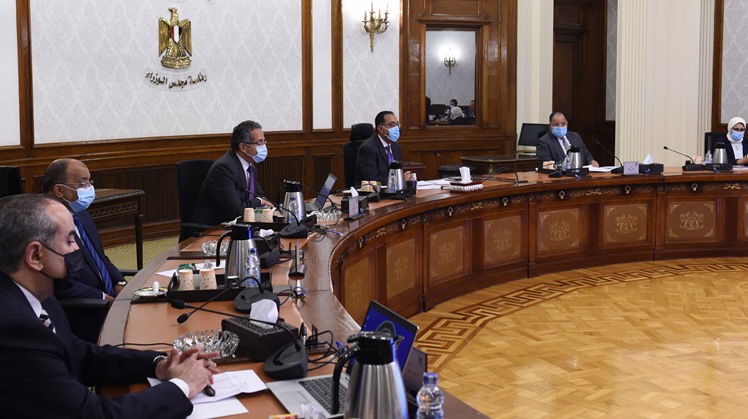 Tue, Dec. 28, 2021
Prime Minister Mostafa Madbouly chaired the meeting of the Ministerial Committee for Tourism and Antiquities, in the presence of Dr. Khaled El-Anany, Minister of Tourism and Antiquities, Dr. Mohamed Maait, Minister of Finance, Major General Mahmoud Shaarawy, Minister of Local Development, Dr. Hala Zayed, Minister of Health and Population, and Pilot Mohamed Manar Enaba, Minister of Civil Aviation, Major General Abdel Khaleq Abdel Hamid, Director of Military Museums, Major General Ayman Shaker, Assistant Minister of Interior for the Tourism and Antiquities Sector, Ahmed Al Wasif, President of the Federation of Chambers of Commerce, and officials of the concerned authorities.

During the meeting, the Prime Minister directed the development of a domestic flight stimulus program linking the coastal cities with the governorates of Upper Egypt and the Nile Valley, to provide an integrated product that includes beaches and antiquities, to increase the competitive value of the Egyptian product, in partnership between the Ministries of Tourism and Antiquities, Civil Aviation, and the Egyptian Federation of Tourist Chambers, pointing to the keenness of the Egyptian Tourism Federation. The state should push the tourism sector to contribute to maximizing returns by promoting Egyptian destinations to increase incoming tourism.

During the meeting, Dr. Khaled El-Anany referred to part of the ministry's efforts to advance the tourism movement, including marketing campaigns to promote Egyptian tourist destinations and attract visitors from various international and Arab markets, on top of which is the "Egypt in the Eyes of the European Union Ambassadors" campaign, which included more than 20 short films. The ambassadors published it to promote Egyptian tourist and archaeological sites on social media, including the ambassadors of Germany, the Czech Republic, France, Greece, Denmark, Belgium and Bulgaria, in addition to contracting with a Canadian-English alliance to develop a promotional strategy for Egyptian tourism. This vital sector, most notably the addition of the electronic tourist visa service to 28 new countries, bringing the number to 74, and the launch of an electronic application to measure the level of tourist satisfaction at Egyptian airports.

The Minister of Tourism and Antiquities referred to the map of future events that Egypt will host during the coming period, and those that will witness Egyptian participation in exhibitions and conferences abroad, with the aim of coordinating between authorities to ensure optimal organization and preparation. And the other that is being worked out, and the perceptions of developing a number of tourist and archaeological destinations, to enhance their investment in the tourism field in a way that achieves the desired economic return.