Specialists discuss how to register Port Said's architectural heritage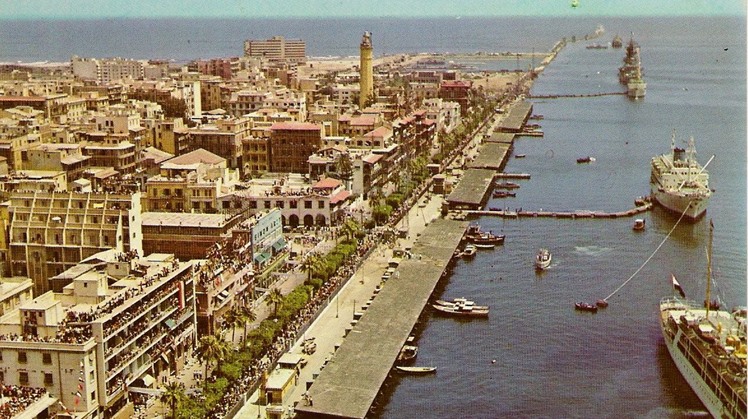 Thu, Nov. 4, 2021
The National Authority for Civilization Coordination, headed by Engineer "Mohamed Abu Saada", held a symposium entitled "Port Said's Architectural and Urban Heritage" at the Port Said Culture Palace, within the framework of the celebration of Port Said, the Egyptian capital of culture for the year 2021.

Dr. Dalila El-Kardany, Professor of Architecture and Urban Design at Cairo University, and Dr. Ashraf El-Mokadam, Professor of Architecture and Urban Planning at Port Said University, spoke at the symposium. Architecture and planning in Port Said and its relationship to the Suez Canal. The symposium was attended by many interested in Port Said architectural heritage, including academics, young architects, and civil society associations in Port Said.

The National Organ for Urban Coordination also toured a heritage tour to get acquainted with the most important examples of architectural heritage in Port Said. The tour included many buildings and heritage facilities, which started from Faryal Park in Port Said, then a tour to introduce the most important heritage buildings such as the Italian House and the old lighthouse, then the historical bazaars in the city.
On the other hand, the device finished installing ten paintings within a project that lived here for the most important personalities who influenced the cultural, social and political life in Port Said, including "Al-Badri Farghali", the artist "Hassan Al-Ashry", Captain Mohamed Shaheen, the journalist writer "Mustafa Sherdi" and Major General Arkan Harb "Samah Kandil". .

The celebration activities will continue in Port Said, the Egyptian capital of culture, until the end of 2021, and will be announced in advance on the official page of the device on Facebook, as well as the official website of the device.