Thu, Oct. 14, 2021
The opening ceremony of the fifth edition of the El Gouna Film Festival will take place at 6 pm today, Thursday, in the coastal city of El Gouna, in the presence of a large number of Egyptian and Arab art stars. The star Ahmed El Sakka will be honored at the ceremony by giving him the Creative Achievement Award, which is an award dedicated to filmmakers who Their work and commitment to cinema have left an indelible mark on their creative path.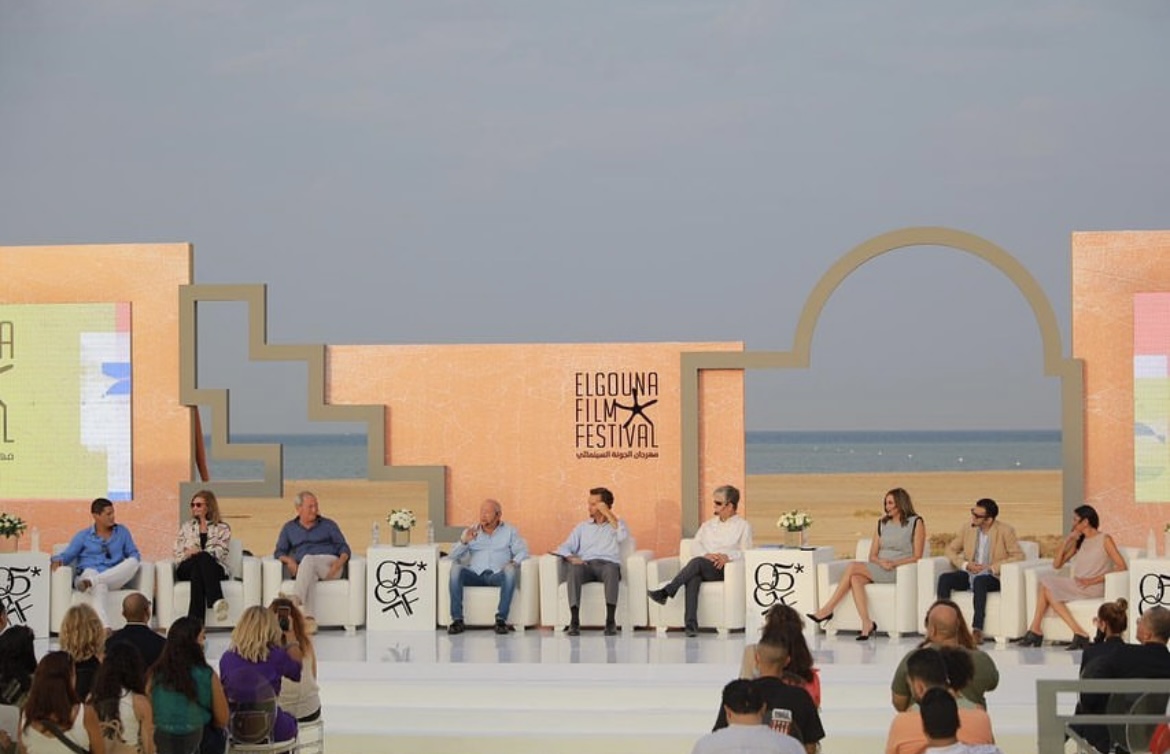 The festival management was able to overcome the fire crisis that broke out yesterday afternoon, Wednesday, in the plaza theater where the opening ceremony is being held, where El Gouna workers repainted the burnt facade of the conference hall, hours after the fire, and the conference hall was turned into a beehive to complete the restoration of the burned parts. , so that the venue is fully prepared to host the opening ceremony.
The festival will witness the presence of a large number of stars, led by Yousra, member of the festival's advisory committee, Laila Elwi, Sumaya El Khashab, Ilham Shaheen, Hala Sedky, Tarek Lotfi, Mona Zaki, Nelly Karim, Anushka, Basma, Lebleba, Rogina, Ashraf Abdel Baqi, Reham Abdel Ghafour, Naglaa Badr, Sawsan Badr, Ahmed Dash, Ahmed Daoud, Maya Diab, Nisreen Tafesh, Mai Selim, Hana Shiha, Aser Yassin, Nour, Raya Abi Rashid, Diamond Abboud, Basil Al-Khayat
The ceremony will also be attended by director Enas Al-Deghaidi, Amir Al-Masry, Dalia Al-Behairy, Maryam Al-Khasht, Mahmoud Al-Leithi, Tara Emad, Ahmed Fahmy, Mohamed Farraj, Sabry Fawaz, Tharaa Jbeil, Mohamed Hatem, Ali Qassem, Amina Khalil, Ahmed Magdy, Karim Mahmoud Abdel Al-Aziz, Sherif Mounir, Sayed Ragab, Hani Ramzy, Ahmed Rizk, Ola Rushdi, Ahmed Shaker, Basant Shawky, Hoda Al-Etribi, Yousra Al-Lozy, Hoda Al-Mufti, Nahid Al-Sibai, Adam Al-Sharqawi, Ali Al-Tayeb, Omar Al-Shennawi, Mayan Al-Sayed and others.
The festival will be broadcast by ON channel as a media partner, and the Emmy-nominated artist Menna Shalaby will participate in the jury for feature films, and directors Kamela Abu Zekry and Tamer Ashry in the short films jury, while the artist Arwa Gouda will participate in the jury of the Green El Gouna Star Award. The jury will choose films from all sections that define or raise awareness of environmental issues, sciences or wildlife, in addition to films concerned with environmental sustainability and its importance.