The Children's Book Pavilion is witnessing a great turnout at the Cairo Book Fair..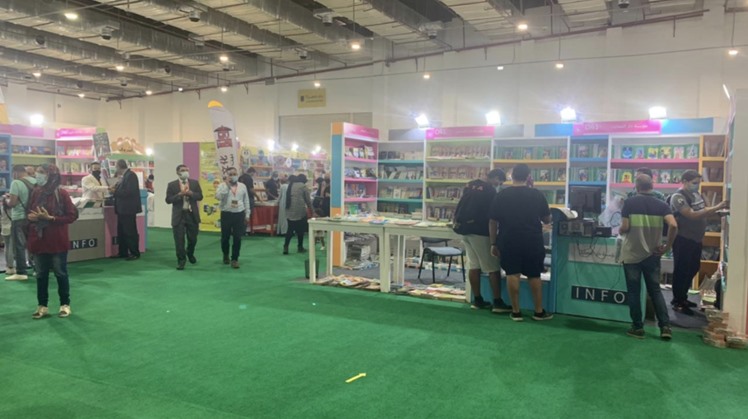 Wed, Jul. 7, 2021
The Children's Book Pavilion at the 52nd Cairo International Book Fair is witnessing a heavy turnout by the fair's visitors with their children, on its sixth day, as children buy educational books and various children's stories that contain many drawings and bright colors.

Most of the pavilions participating in the Children's Book Fair offer many discounts, most of which reach 40%, and others offer offers at discounted prices that attract the largest possible number of visitors.


It is worth mentioning that the activities of the 52nd session of the Cairo International Book Fair were launched under the slogan "In reading is life" on June 30, and the doors of the Egypt Exhibition Center were opened to the public from July 1, at 10 am and continue until 10 pm daily except for Friday, when The doors of the exhibition are open on that day from 1 pm to 10 pm, and to facilitate the visitors of the exhibition, maps of the places of the publishing houses have been placed in the front of each hall.


The "Your Culture is Your Book" initiative, launched by the Minister of Culture, witnessed a large turnout of visitors, as the prices of books range from 1 to 20 pounds, in addition to the demand for publications by the Egyptian General Book Authority, in addition to the wings of the General Authority for Cultural Palaces, Dar Al Ifta and the Educational Books Pavilion. and children.