Egypt: Museum of Modern Art contains rare treasures that express the identity of the nation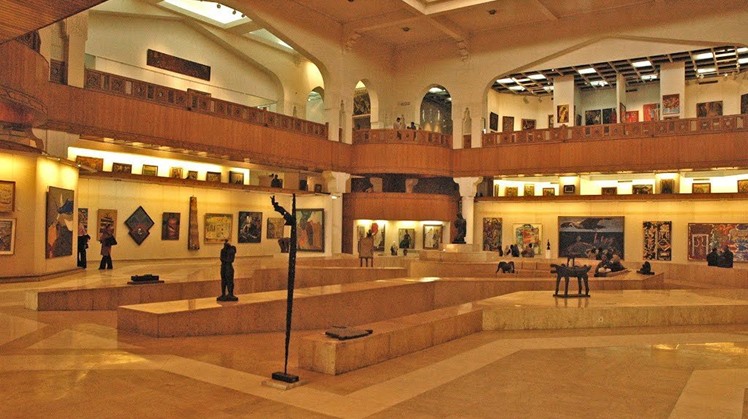 Mon, Aug. 10, 2020
Dr. Enas Abdel-Dayem, Minister of Culture, inspected the Museum of Modern Egyptian Art and Al-Bab Hall for Plastic Arts, accompanied by Dr. Khaled Sorour, Head of the Fine Arts Sector, to find out the latest developments in the maintenance and development processes and raise their efficiency, and the Minister of Culture followed up the work of the technical committee, which includes a constellation of specialists and a number of plastic formators It is tasked with reviewing, documenting, describing and classifying all artworks preserved in the museum, digitizing them, and creating a database of their own, in addition to preparing a new museum display scenario in preparation for its re-operation early next November and the return of the al-Bab hall at the end of this month.

Enas Abdel-Dayem said that artistic creations in the modern era come as an extension of the miracles of the Pharaonic civilization, in which plastic art was one of its eternal vocabulary. She added that the Museum of Modern Art includes a huge number of rare works from the various generations of the Egyptian plastic movement, which represent part of the nation's national treasures and wealth. Expressing his unique identity, she instructed the Minister of Culture to adhere to the timetable for completing the maintenance and development operations for the reopening of the museum, as it is one of the means of forming awareness and sentiments of new generations.


It is noteworthy that the process of developing the Museum of Egyptian Modern Art includes the replacement and renewal of electrical transformers, security and surveillance systems, civil protection means, as well as maintenance of air-conditioning, walls, floors, and others.