Zahi Hawass recommends Ancient Egyptian Hieroglyphs be taught in schools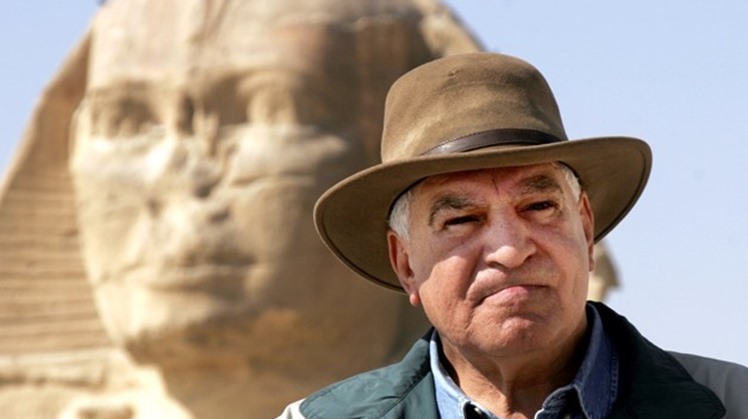 Wed, Feb. 12, 2020
Egyptian archaeologist Zahi Hawass has affirmed that the Grand Egyptian Museum is one of the most important and significant culture project around the globe.

During an interview with Al-Hayah satellite channel, Hawass said the project will have a dramatic effect on the Egyptian tourism sector.

During the interview, he said he has been working on new discoveries at the Valley of the Kings since 2017.

The Valley of the Kings was the principal burial place of the major royal figures of the Egyptian New Kingdom, as well as a number of privileged nobles.

Hawass said he introduced 17 children books on ancient Egypt with an aim to educate young Egyptians on the history of their country, which he said "should be a source of pride."

The former minister of antiquities also said he demands the Ministry of Education to include teaching Egyptian hieroglyphs in schools, pointing out that this would further link children with their ancient culture and history.