Zahi Hawas from Madrid: Nefertiti's mummy will be the next discovery ... I have not lost hope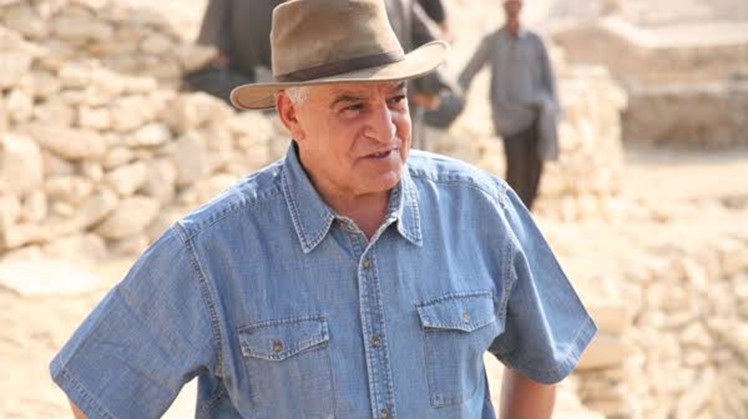 Mon, Feb. 3, 2020
Egyptian archaeologist Dr. Zahi Hawas talked about Cleopatra and Tutankhamun and Akhenaten during a lecture on Egyptian tourism in Madrid. He said, "I am looking for the tomb of Nefertiti in the western part of the Valley of the Kings, and I think it is there."
 
Hawass explained: "I already found 30 workshops for building tombs, an oven, ceramics, a workshop for making liners, and a grave for construction with the tools needed to make graves. Last week, I found a mummification workshop, which is why I think Nefertiti tomb is in the western part of the Valley of the Kings."

Hawass continued: "Nefertiti grave will be the next great discovery, perhaps today, maybe tomorrow, or within a year, the good archaeologist must be very patient and I also did not lose hope," said the Spanish newspaper, "Diario de Cordoba".

Hawass called on Spain to protect the Temple of Daboud, located in Madrid, from inclement weather, saying that "if the temple is not protected, it must be returned to Egypt immediately, because the whole world is interested in and preserves Egyptian antiquities."

This came during a press conference held in Spain on the sidelines of his lectures to promote Egyptian tourism in the world, in the presence of Deputy Prime Minister Carmen Calvo, and more than 1500 people.

Dr. Zahi Hawas pointed out that this temple was donated by the Egyptian government to Spain in 1968 during the era of President Gamal Abdel Nasser, in appreciation of the Spanish role in saving the effects of Nubia.

Hawass said, also known as "Indiana Jones" the Egyptian ": I will recover all the artifacts that were looted, I am a fighter and always triumph," and stressed in an interview with the Spanish "Ife" agency that "we must raise awareness of responsible governments, and the French President has realized Emmanuel Macron, indeed, many antiquities have been stolen from Africa that must be returned, and the Amsterdam Museum has already begun to do so and has returned some of the pieces to us. "

"It is time for the stolen artifacts to be returned to Egypt, and for our country to recover the pieces that ended up in auctions of the rich and the princes who keep them in their private rooms and no one else can see," Hawass added.

On the other hand, Hawass dedicated a number of his books to the Spanish Deputy Prime Minister and former world famous footballer "Emilio Petrajenio", the current director of international relations for Real Madrid.