Thu, Dec. 27, 2018
Now that we are about to say our adieus to 2018, let's take a look over our shoulders one more time, embrace this past year, and all the great events it brought to Egypt. 2018 seems to have been
the
year for Egypt's tourism. From the first lady of the United States posing with the Sphinx, Alicia Keys and her family taking a tour in Ancient Egypt, to Owen Wilson living it up at Gouna, it was such an honor to see the beauty of our country through the fascinated eyes of these amazing American celebrities. Without further ado here's a list of all the American celebrities who visited Egypt this year.
Melania Trump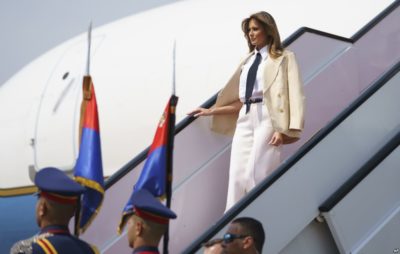 Who better to be first on our list than the first lady of the United States of America, Melania Trump? Last October, the first lady started her Goodwill Africa Tour where she visited Ghana, Malawi, Kenya, and her last stop was our beloved Egypt.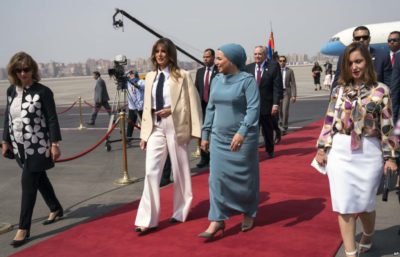 Earlier in May, Melania Trump has launched a child-welfare initiative named "Be Best". The campaign focuses on overall child well-being, with a prominence given to opioid addiction and online behaviour. On her first extended solo international mission without the American president, the first lady spread the message of child care and we were so delighted to support her.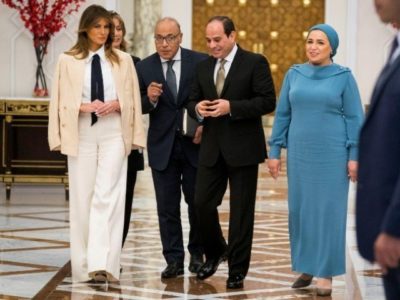 Mrs. Trump was greeted at an arrival ceremony by President Abdel Fattah al-Sissi and our first lady, Entissar Al-Sissi.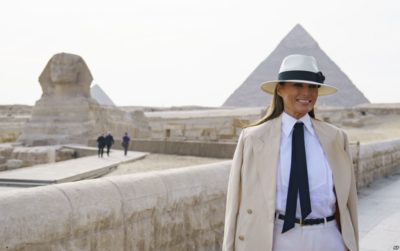 With the world following her visit, First lady Melania Trump enjoyed a tour in ancient Egypt where she got to visit the pyramids, and the ancient statue of Sphinx.
https://www.youtube.com/watch?v=GEr4rTE1cqY
It was a great pleasure to Egypt to play host to the wonderful first lady of the United States.
Alicia Keys & Swizz Beatz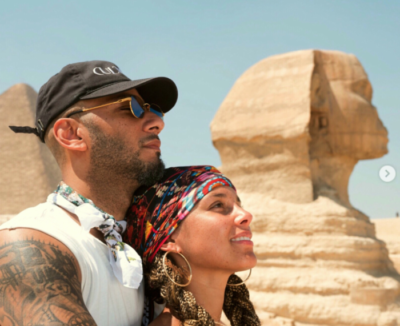 The Grammy award-winning musician, iconic singer and former The Voice judge, Alicia Keys visited Egypt on a summer vacation last August with her husband, music producer Swizz Beatz, and their two children.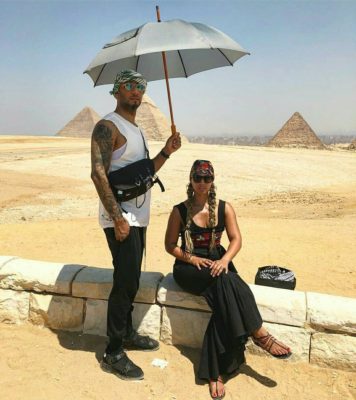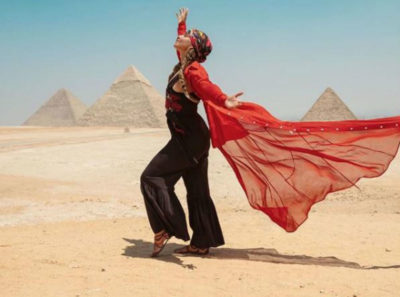 Keys is a great admirer of Egypt that she named her oldest son Egypt Daoud. From ridding camels by the great pyramids, to spending their nights traveling through the Nile River, Keys and her family have taken delight ranging over the vibes of our ancient Egypt.
Dressing in the traditional clothes of the Nubian people, learning a bit of Arabic, and doing some belly dancing, the family have soaked in the Egyptian culture and we couldn't be more delighted.
Patrick Dempsey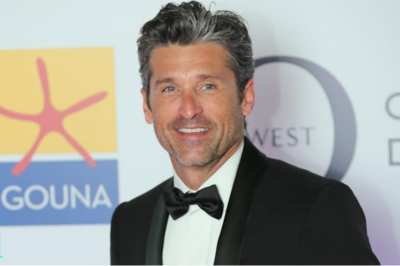 Last September, in its second year Egypt's El Gouna Film Festival on its glittering Rea Sea coast welcomed prominent American actors to attend the second edition of the festival.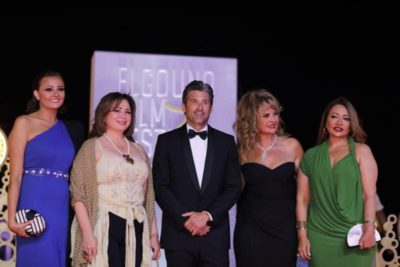 The guest of honor this year was 'Grey's Anatomy' heartthrob Patrick Dempsey, whose known for his character as a neurosurgeon Derek Shepherd, or as the female doctors of the hospital liked to call him "McDreamy".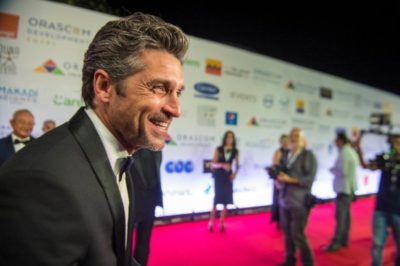 A welcoming reception for Dempsey was held during the festival, where a sneak peek of the upcoming American mystery drama miniseries "The Truth About the Harry Quebert Affair" was presented, starring Dempsey and directed by Jean-Jacques Annaud, another guest of honor at the GFF.
https://www.youtube.com/watch?v=ronXs9CtzFo
Dempsey said in an interview with Gouna TV that coming to Egypt was a great opportunity, since he never visited the country before and he believes in travel to learn about other cultures, and added in praise for Egypt's rich cinematic history.
Owen Wilson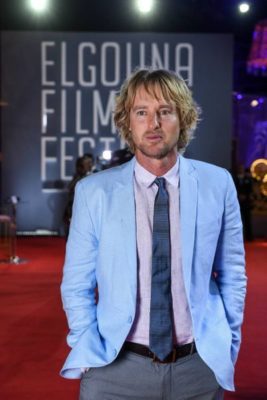 At the same month of which the world had its eyes on Egypt with a handful of global superstars roaming it, American actor, prominent comedian, scriptwriter and producer Owen Wilson arrived in Egypt to attend the closing ceremony of El-Gouna Film Festival. It goes without saying that we wouldn't let the star go back home without a tour in Egypt's various cities.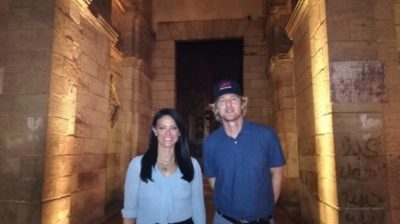 From visiting El-Hussein district, attending a performance of the 'Tanoura' heritage dance, to taking a walk in El-Muizz street and Khan El Khalili, Wilson got a glimpse of the authentic Old Cairo while being accompanied by the minister of tourism, Rania Al-Mashat.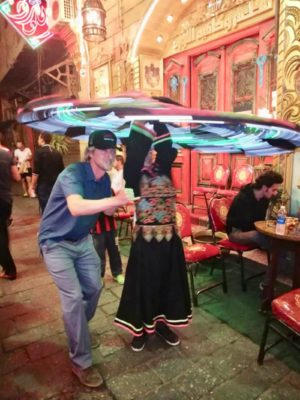 Wilson's pictures were shared with the hashtag #ThisisEgypt, the main hashtag of the international campaign promoting tourism in Egypt.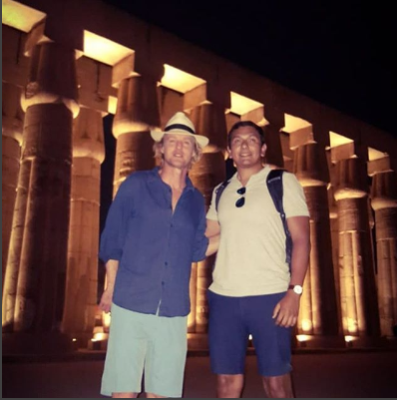 You can't come to Egypt without going to Luxor, so Wilson passed by Luxor for a quick tour, which included visiting the city's most ancient touristic spots. From Karnak Temple, to the tombs of the Valley of the Kings, Wilson was wowed by our history. According to Egypt's State Information Service's official Facebook page, Wilson revealed his amazement and admiration for what he saw from the ancient Egyptian civilization and expressed his desire in the production of a great American film about the Pharaonic civilization.
Sylvester Stallon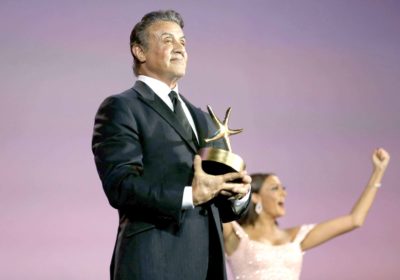 Rocky came to Egypt!
The last -but in no way least- guest of honor to come to attend the festival was the Hollywood legend, the Academy Award nominee and Golden Globe award winner, the Italian Stallion, the expendable, Sylvester Stallone!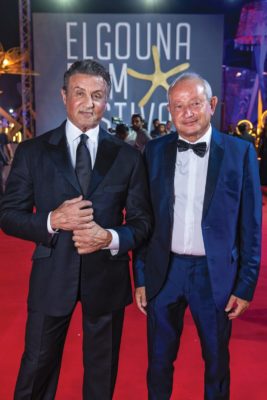 The legendary actor, film director, screenwriter, producer, and playwright was awarded the Career Achievement Award from the festival.
https://www.youtube.com/watch?v=S1KXcY-1dYE
Stallone paid tribute onstage to Egypt, which he was visiting for the first time, for its "fantastic history, glory, mystery" and "its very romantic-sounding name," before adding: "I will be back."
Usher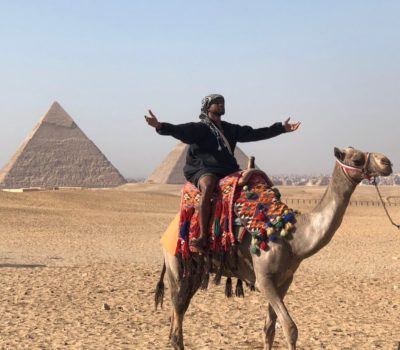 Last May, American singer, songwriter and dancer Usher Raymond, known as "Usher", was spotted relaxing at one of Egypt's most iconic spots, the Siwa Oasis.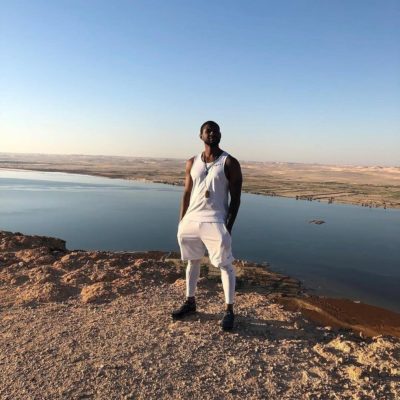 It's one of Egypt's most prominent therapeutic destinations. Its lake's strong salt concentration is known to heal several diseases.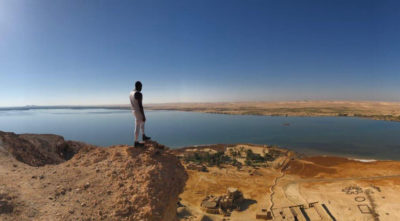 The singer toured Egypt's isolated Siwa Oasis near the border of Libya, where he took in the famous ruins of the city (home to an ancient oracle) and tried on some of the local clothing styles.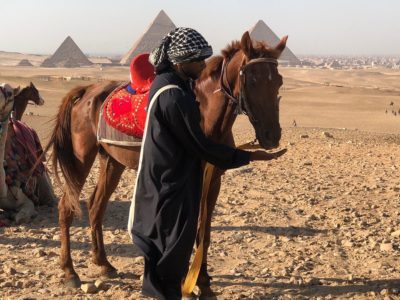 The singer expressed on his social media accounts how fascinated he was by Egypt, and he promised to come back for another visit.
We can't wait to see which celebrities will visit Egypt in 2019...