Egypt calls WB, IMF to support regional integrity in Africa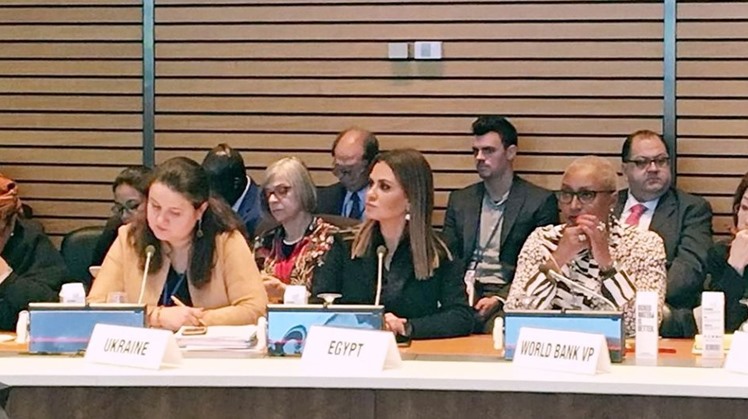 Sun, Oct. 20, 2019
CAIRO – 18 October 2019: Egypt's Minister of Investment and International Cooperation Sahar Nasr urged the World Bank and IMF to enhance their support to Egypt in achieving regional integrity and intra-trade in Africa, according to a press release.

Addressing the Intergovernmental Group of 24 on International Monetary Affairs and Development in Washington, Nasr called on the WB and International Monetary Fund to expand investments in the region.

The minister said that Egypt's vision to face the slowdown in global economic growth and trade tensions is to achieve more economic integration and continue to take the path of reform to make our economies more competitive and attractive for investment, to achieve the aspirations of the world countries in growth and development.

Nasr explained that the Egyptian government has implemented a comprehensive economic and social reform program to promote sustainable growth, alleviate poverty, create good jobs, enable the private sector to promote growth, and provide opportunities for all sectors of society to participate in the economy, especially women and young entrepreneurs.

The Minister added that President Abdel Fattah al-Sisi, as the chairman of the African Union, has set the achievement of regional economic integration as a top priority.

Nasr also discussed Wednesday with the World Bank the provision of $500 million for the pollution control and solid waste management project in Egypt.

Nasr added in a statement that Egypt is also discussing with the World Bank raising the level of partnership to support the health and education sectors in Egypt.

For his part, World Bank Vice President for the Middle East and North Africa Farid Belhadj affirmed that Egypt is a very important country for the bank's fields of work.

"Therefore the World Bank is keen to contribute effectively to the efforts exerted to achieve development in Egypt, especially in the field of infrastructure, in light of the economic and legislative reform that contributed to improving the investment climate in Egypt,"Belhadj explained.