Egypt's annual headline inflation hit 21.9% in December, up from 19.2% in November: CAPMAS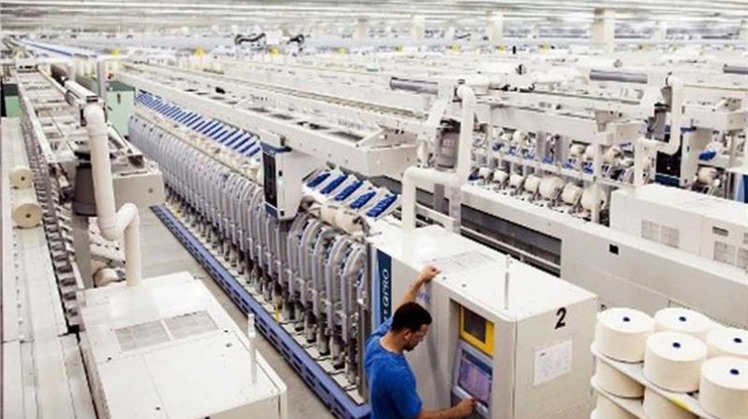 Tue, Jan. 10, 2023
CAIRO, 10 January 2023: Egypt's annual headline inflation rose to 21.9 per cent in December 2022, up from 19.2 per cent a month earlier and 6.5 per cent in December 2021, announced the Central Agency for Public Mobilisation and Statistics (CAPMAS) on Tuesday.

Egypt's monthly inflation rate rose by 2.1 per cent in December compared to November, with the Consumer Price Index (CPI) hitting 143.6 points, the state news agency, MENA, reported.

The CAPMAS attributed the rise in the monthly inflation rate in December to the increase in the prices of basic commodities.

Prices of food and beverages rose by four per cent, fruit groups by 7.6 per cent, dairy products (cheese and eggs) by 6.4 per cent and sugar by 2.5 per cent, according to the CAPMAS.

The price of other commodities, such as grains and bread, rose by five per cent, meat and poultry by 2.8 per cent, and fish and seafood rose by 3.1 per cent.

Egypt's headline inflation has been accelerating in the double digits zone since the outbreak of the Russia-Ukraine war in February.

The Egyptian pound has been devaluated more than once against the US dollar from around EGP 15.7 in early March 2022 to currently record EGP 27.6 after the Central Bank of Egypt's (CBE) recent devaluation last Wednesday, losing over 60 per cent of its value against the US dollar.

The government has put several regulations in place to limit the market's liquidity, such as raising interest rates and banning several state bodies from dealing with foreign currency unless approval is obtained from the Ministry of Finance and other relevant authorities.

In October 2022, Prime Minister Mostafa Madbouly affirmed that Egypt prioritises curbing inflation over the exchange rate, stressing that the devaluation of the Egyptian pound does not mean the economy is in a bad situation.