Egypt removes ban on alcohol derivatives, face masks export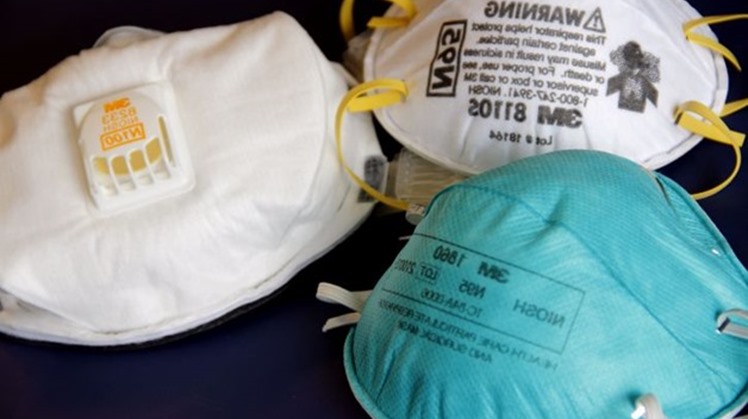 Wed, Sep. 16, 2020
CAIRO – 16 September 2020: Egypt will now be able to export all kinds of alcohol and its derivatives as well as face masks and supplies to face coronavirus, the trade minister said, ending a six-month ban over the spread of the virus.



Egypt in March imposed a temporary ban a month after the crisis started in the North African country, in a bid to avoid shortage of medical equipment necessary to fight coronavirus. As per the canceled ban, exporting them was punishable by law no. 95 of 1945 by up to 7 years in prison.



Egypt had witnessed a slight increase in the daily tally of coronavirus cases in the past weeks, reversing a low of 89 on August 22, down from over 1,700 cases on June 19, the country's highest count.



In a statement on Wednesday, Minister of Trade and Industry Nevine Gamea said the ministry has coordinated with the Egyptian Authority for Unified Procurement and Medical Supplies to ensure sufficient stocks of these products are available for the local market.



The government is keen to provide all medical supplies needed for combating COVID-19 while maintaining the export markets for the Egyptian products of alcohol and its derivatives as well as face masks, the ministry added.



The state spared no effort to issue all decisions aiming to preserve the health and safety of citizens while enhancing the national economy growth rates and pushing up the country's exports, according to the ministry.



The Health Ministry early on Wednesday said that 163 new coronavirus cases were detected, upping the total number of confirmed cases to 101,340.



In a statement, Spokesman for the Health Ministry Khaled Megahed said 18 patients have died from the virus over the past 24 hours, raising the death toll to 5,679.



As many as 776 patients were discharged from isolation hospitals after receiving necessary medical care, taking the number of recovered cases to 85,745 so far, the spokesman said.



The government has repeatedly urged caution to avoid a second wave of the pandemic, particularly with the advent of autumn and the beginning of the new academic year.



The country decided on Monday to ease more lockdown measures as of next week, allowing funeral prayers, weddings in open places only, after a six-month-long closure of these services due to the coronavirus pandemic.