Egyptian, Togo militaries carry out combat terrorism training activities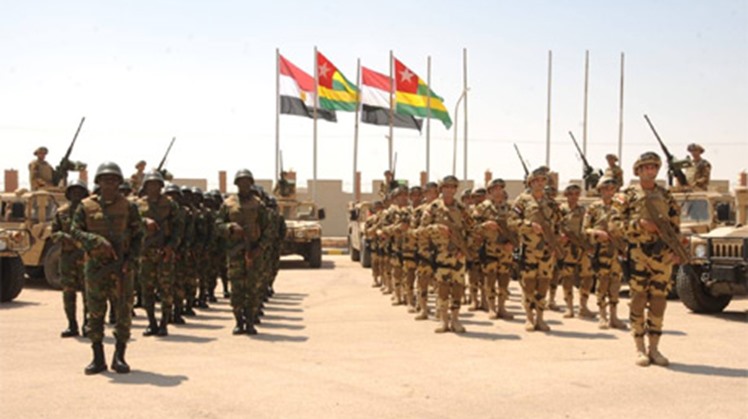 Thu, Jun. 13, 2019
CAIRO - 13 June 2019: Special Forces from Egypt and Togo have started the second phase of a joint counterterrorism military exercise involving Sahel-Saharan states which was launched last year, the Egyptian military said on Thursday.

According to the military's website, The joint training activities in the field of combating terrorism between elements of the Sahel and Sahara States, which continues until 20 June, started at Mohammed Najib Military Base.

The training includes elements of the special forces of Egypt and Togo within the second group. The first group last year included the participation of Egypt, Nigeria, sudan and Burkina Faso.

The training was initiated by organizing an exhibition of weapons and equipment involved in training. The planned program includes training in dealing with various terrorist threats such as armed groups and the release of hostages. The training also aims to harmonize African special forces and train forces to work as a team with friendly forces and speed training. Reaction to tactical contingencies according to the actions of the forces on the ground.

The training includes the participation of the various member states of the Sahel and Sahara, divided into several groups that are implemented in different stages of time, thus contributing to supporting the security and stability of the African continent and facing the threats and challenges facing the countries of the continent.

The training comes within the framework of the political leadership and the general leadership of the armed forces in supporting the military cooperation relations with fraternal and friendly African countries, especially under the presidency of Egypt for the 2019 African Union.