Egypt's Ministry of Interior kills three terrorists involved in executing elderly Copt in Sinai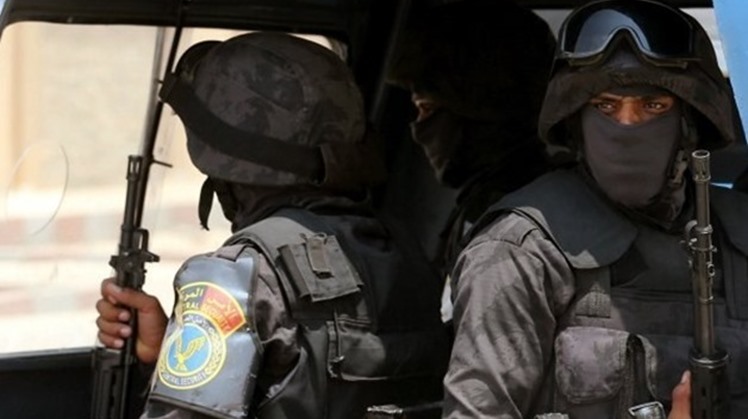 Mon, Apr. 19, 2021
CAIRO - 19 April 2021: Egypt's Ministry of Interior announced, Monday the killing of three terrorists involved in murdering Nabil el-Habashy, a 62-year-old Copt who was executed by the Islamic State (IS) on Sunday in North Sinai.

In an official statement, the Ministry said that they received information about the presence of a group of terrorists involved in the killing of Egyption citizen Nabil Habashi in North Sinai.

It was added that this group was planning to target number of the Coptic citizens properties, worship places along with other armed forces and police stations.

The forces moved to the terrorists' locations in North Sinai as both sides exchanged fire shooting.

As a result of the shooting, an explosive belt which one of the terrorists was wearing exploded, and all three elements were announced dead.

The police forces found with the terrorists, three weapons, one explosive belt, and one grenade, along with huge quantity of automatic bullets.

Two of the three killed terrorists' identities were announced as: Mohamed Salem Zyada, one of the most dangerous terrorists who planned to several attacks in Sinai and Youssef Ibrahim Sliem who is also involved in carrying out many terrorist operations.

Other terrorists involved in killing Habashy were identified according to the statement, and the ministry is still looking for them. Those terrorists were announced to be: Jihad Atallah Salama Odeh, Ahmed Kamal Muhamad Shehata andbKhaled Muhamad Salim Hussein.

In a video released, Sunday, the Islamic State (IS) executed a 62-year-old Copt called Nabil el-Habashy and threatened Christians of Egypt and warned them that their fate will be like their elderly victim.

Nabil Habashy Salama said in the video he had been in IS's captivity for over three months. He added that he established a church in Beir el-Abd town in North Sinai, and that the Orthodox Church in Egypt collaborates with the army and intelligence to fight IS. He was killed with a single bullet to the back of his head as he was kneeling while the militants stood behind him.

In a message to "all crusaders in the world," the militants said "As you kill, you will be killed, and as you capture, you will be captured." In their message to Copts in Egypt, they said the Egyptian military "will not get you anywhere."

The militants said the military has a "long bill" to pay, vowing to go to war against the army, especially in Sinai. Addressing people who support the army and calling them "apostates," they said the army "cannot even protect itself, oh fools, we have come to you with cut-throats."

Egypt's Coptic Orthodox Church, led by Pope Tawardos II, mourned the death of Nabil Habashi Salama, and extended sincere condolences to the martyr's family, paying tribute to all Armed Forces and police personnel who sacrificed their lives to face terrorism.