Egypt joins African Union anti-corruption treaty as per presidential decree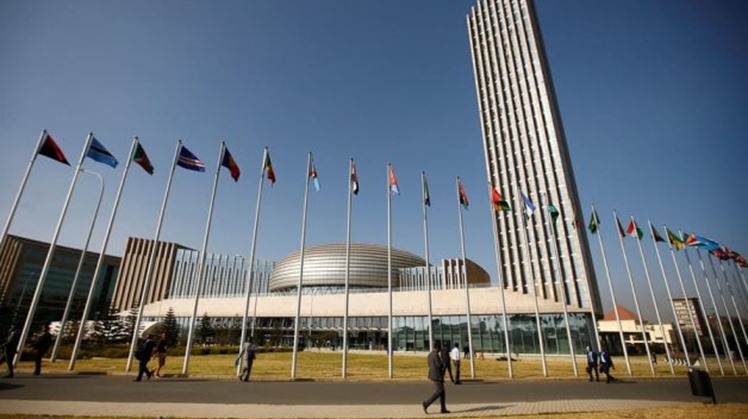 Sun, Aug. 23, 2020
CAIRO – 23 August 2020: Egypt's official Gazette on Sunday published a presidential decree to approve joining the African Union Convention on Preventing and Combating Corruption (AUCPCC), which calls for the eradication of corruption in the private and public sector.



The Egyptian Parliament had ratified the decree in 2017. The decree was adopted in Mozambique in 2003.



AUCPCC aims at fighting rampant political corruption on the African continent. It represents regional consensus on what African states should do in the areas of prevention, criminalization, international cooperation and asset recovery, Egyptian state's MENA reported.



The convention covers a wide range of offences including bribery (domestic or foreign), diversion of property by public officials, trading in influence, illicit enrichment, money laundering and concealment of property and primarily consists of mandatory provisions.



The convention was reached "convinced of the need to formulate and pursue, as a matter of priority, a common penal policy aimed at protecting the society against corruption, including the adoption of appropriate legislative and adequate preventive measures," the African Union says in the treaty text.



The treaty defines corruption as "the acts and practices including related offences proscribed in this Convention" and illicit enrichment as the "significant increase in the assets of a public official or any other person which he or she cannot reasonably explain in relation to his or her income".



The treaty is explained by the African Union, in terms of objectives, principles, scope of application and laundering of the proceeds of corruption.



Objectives include promoting development in Africa, strengthening cooperation among state parties to ensure effectiveness of measures to combat corruption and related offenses in Africa, coordinating polices and legislation between state parties, promoting socio-economic development and establishing conditions to foster transparency and accountability.



Principles, according to the AU, include respecting democratic principles and institutions, respecting human rights, transparency and accountability, promoting social justice and condemning acts of corruption.



Concerning scope of application, the convention is applicable on the solicitation or acceptance of any monetary value in exchange for any act in the performance of his or her public functions. It also prohibits offering a public official or any other person any monetary value or benefit for the same purpose, acting in the discharge of their duties with the aim of illicitly obtaining benefits for themselves.