Egypt's military kills 10 terrorists in North Sinai, foils checkpoint attack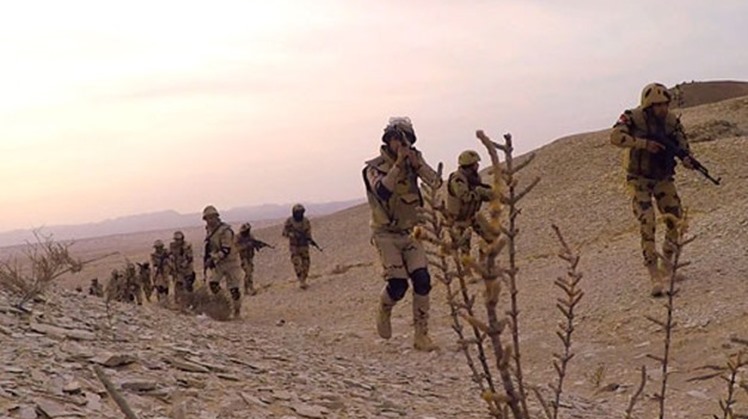 Sun, Feb. 9, 2020
CAIRO - 9 February 2020: Egypt's armed forces said on Sunday that they had thwarted a terrorist attack on a security checkpoint in North Sinai governorate, killing ten terrorists participating in the attack.

According to a statement by the military spokesman, security forces at the checkpoint were able to resist and engage the terrorist elements, killing ten and destroying a four-wheel drive vehicle they were using, according to Al-Ahram Online

The spokesman added that during the shootout, two officers and five other military personnel were killed or wounded.

"The armed forces and police affirm that they will continue their efforts to eliminate and uproot terrorism," the spokesman said.

Security forces in the region are currently undertaking sweeping operations at the site to apprehend terrorists, according to the statement.