Egypt calls for preserving legal, historical status quo of Jerusalem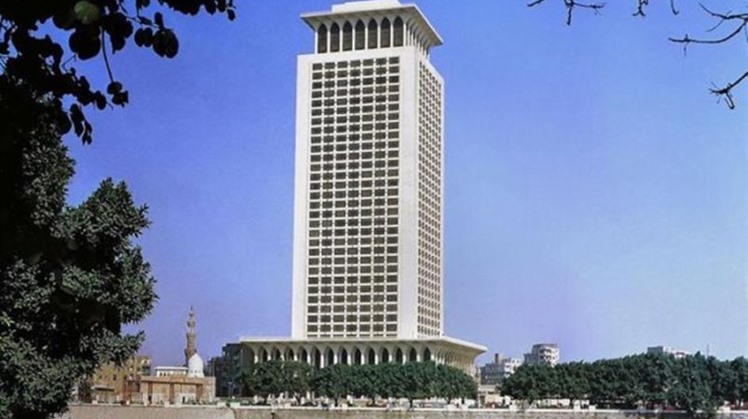 Thu, Jan. 19, 2023
CAIRO - 19 January 2023: Egypt has called for the necessity to preserve the legal and historical status quo of Jerusalem, according to Egypt's Foreign Ministry on Thursday.



In a phone call with his new Israeli counterpart Eli Cohen on Thursday, Egyptian Foreign Minister Sameh Shoukry highlighted Egypt's continuous efforts to consolidate peace and support all efforts that aim to end the conflict between the Israelis and the Palestinians, according to Egyptian Foreign Ministry Spokesperson Ahmed Abu Zeid in a statement.



"Shoukry congratulated Cohen on his assumption of the position of foreign minister in the new Israeli government," Abu Zeid said, adding that Shoukry affirmed that Egypt will continue to exert efforts to stabilize the situation between the Palestinian and Israeli sides.



Abu Zeid explained that the Egyptian foreign minister stressed the importance of reviving the peace process as soon as possible, as it is the only way that leads to the establishment of the two-state solution, and the achievement of stability and comprehensive peace for all the peoples of the region.



At the end of the call, the two sides agreed to continue consultations during the next stage.



On January 3, 2023, Egypt deplored the storming of Al-Aqsa Mosque by Israeli National Security Minister Itamar Ben-Gvir accompanied by extremist elements under the protection of Israeli forces, stressing its categorical rejection of any unilateral measures contravening the legal and historical status quo in Jerusalem.



Egypt also warned of the negative repercussions of such measures on security and stability in the occupied territories and the region, and on the future of the peace process, calling on all parties to exercise restraint, remain responsible, and refrain from any measures that would inflame the situation.