Egypt condemns terror attack on police patrol in Iraq's Kirkuk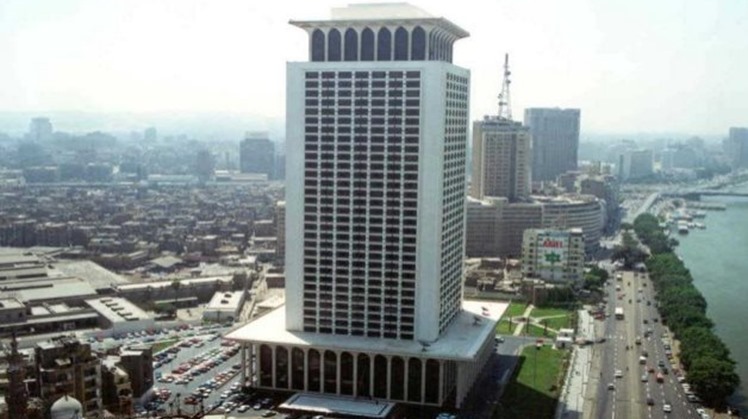 Sun, Dec. 18, 2022
CAIRO – 18 December 2022: Egypt condemned Sunday the "brute terror attack" that targeted a police patrol at Iraq's Kirkuk, and that incurred casualties, extending condolences to the Iraqi government and people and wishing the injured a speedy recovery.



The statement released by the Ministry of Foreign Affairs stipulated Egypt's solidarity and complete support to Iraq in the face of terrorism. It also expressed confidence that such attacks would increase the neighboring state's determination to combat terrorism and eradicate its sources.

According to Iraqi official authorities, the Islamic State (IS) targeted Sunday a police truck by planting a bomb on the road, and then, small arms after the blast. The attack caused the death of six policemen and an officer.



The foreign ministers of Egypt, Jordan, and Iraq issued early in December a joint statement following their trilateral meeting on economic cooperation, and that was held in Amman.



The three ministers displayed during the meeting different areas of cooperation, and asserted the necessity of activating and accomplishing what had been previously agreed upon.



On another level, Egypt's Minister Sameh Shokry and Jordan's Minister Ayman al-Safady reiterated their states' solidarity with Iraq in support to its security, stability, and sovereignty, which are key for the safety of the region.



The three ministers equally conferred over Arab issues, primarily the Palestinian Cause, affirming continuous work, coordination, and consultation in order to resolve regional crises, and serve Arab interests.



Concluding the meeting, the ministers agreed on holding further meetings to prepare for the fourth summit among the chiefs of state of the three countries. They also agreed on maintaining institutional communication on planned projects, given that systematic cooperation has become more salient than ever in light of economic challenges.



The first trilateral summit was held on March 24, 2019, while the other two took place on August 25, 2020, and June 27, 2021. As for ministerial meetings, a series of those was held throughout that period, as reported by MENA.