Egypt's Sisi discusses backing Lebanon's stability with Maronite Patriarch of Antioch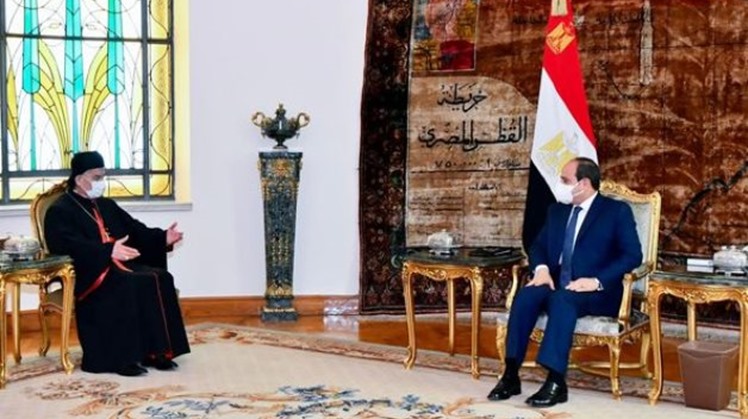 Mon, Mar. 21, 2022
CAIRO – 21 March 2022: President Abdel Fatah al-Sisi met Sunday the Maronite Patriarch of Antioch and Head of the Maronite Church, Cardinal Bechara Boutros al-Rahi, at Al Itihadiyah Presidential Palace.



The presidency spokesperson stated that the president expressed his pride of the close ties between Egypt and Lebanon on the official and popular levels. He also underlined Egypt's keenness on the safety, security, and stability of Lebanon as well as the fulfillment of its national interests and its immunity from the impact of conflicts in the region. In that regard, the president hailed the role assumed by the Cardinal in supporting Lebanon to restore its stability.



On his side, the Cardinal asserted Lebanon's eagerness to reinforce historic relations with Egypt, which have been rooted in solidarity and fraternity. The cardinal further expressed appreciation for the Egyptian efforts deployed to back Lebanon in all fields, and as a pillar of stability in the region.