Egypt's Sisi receives phone call from Ukrainian President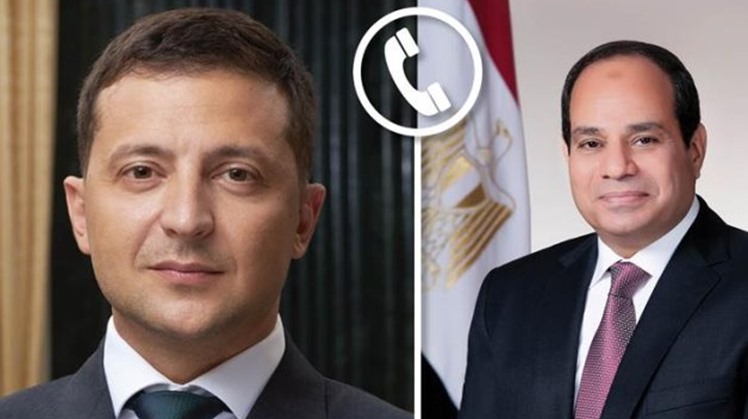 Mon, Sep. 27, 2021
CAIRO - 27 September 2021: Egypt's President Abdel Fattah El Sisi received a phone call from his Ukrainian counterpart Volodymyr Zelensky on Saturday, discussing the bilateral relations, said Egyptian Presidency Spokesperson Bassam Radi in a statement.

The Ukrainian President voiced his country's keenness to strengthen cooperation relations between the two countries, especially in light of Egypt's pivotal role under the leadership of President Sisi for stability and security in the Middle East and the African continent, Radi said.

The Ukrainian President also praised Egypt's successful efforts to stop the threat of illegal immigration to Europe, Radi added.

President Sisi praised bilateral relations between Egypt and Ukraine, stressing his aspiration to upgrade the ties, especially in the fields of food industries, wheat silos, ports, energy, and tourism, besides the importance of establishment of joint investment projects.