Egypt's Sisi discusses regional issues and bilateral relations with US Secretary of State Blinken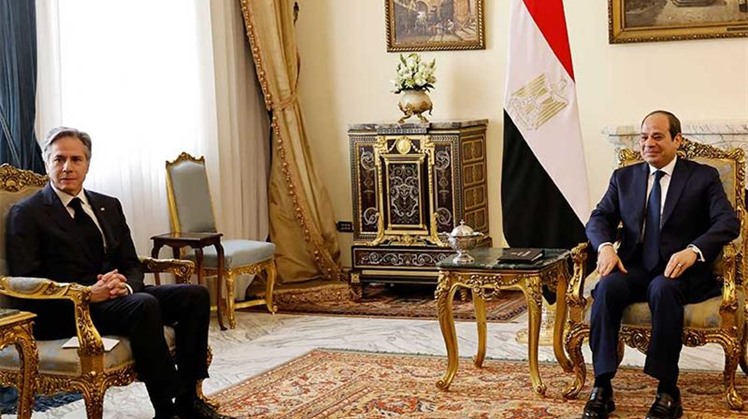 Mon, Jan. 30, 2023
Egypt's President Abdel-Fattah El-Sisi discussed a number of regional and international issues as well as bilateral relations with US Secretary of State Antony Blinken - on the first leg of his three-day Middle East trip - at a meeting at Ittihadiya Presidential Palace in Cairo on Monday.

The meeting was attended by the Egyptian Minister of Foreign Affairs Sameh Shoukry.

Blinken had arrived in Cairo on Sunday and held a conversation with a group of youth at the American University in Cairo (AUC) in the evening.

He is scheduled to leave for Israel later today to meet Israeli Prime Minister Benjamin Netanyahu before traveling to Ramallah to meet with Palestinian Authority President Mahmoud Abbas.

The US top diplomat's visit comes amid escalating tensions between the Israelis and the Palestinians.