Egypt, US have strategic, long-standing ties: Egypt's Ambassador to US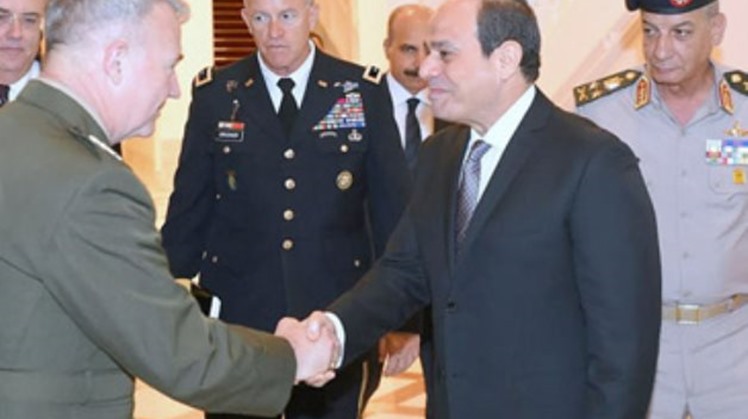 Thu, May. 19, 2022
CAIRO – 18 May 2022: Egyptian Ambassador to the US Motaz Zahran asserted that Egypt and the US have maintained strategic and long-standing relations over four decades.

Such ties are based on strong cooperation in several fields, added Zahran in remarks in an expanded media meeting at the National Press Club in Washington Tuesday night as part of activities of the Egyptian Embassy in Washington to celebrate 100 years of diplomatic relations between Egypt and the US.

Zahran said Egypt-US ties are serving national and strategic interests of both countries and cover the political, military, security, economic and cultural fields.

He talked about developments regarding Egypt-US ties and Egypt's stance toward several national and regional issues.

The diplomat reviewed Egypt's important role in supporting peace in the Middle East region.

Egypt is a country to rely on in promoting peace in the region since the state has been playing a pivotal role in launching the peace track over four decades ago, according to Zahran.

The Egyptian diplomat highlighted Egypt's crucial role in reaching a ceasefire between Israel and Hamas last year.

Speaking about the situation in Libya, Zahran underscored the importance that Libyan parties reach internal consensus without "unconstructive" interference of regional powers.

He also highlighted efforts exerted by Egypt to achieve stability in Libya on the ground.

Libya has to hold presidential and parliamentary elections, setting the stage for launching the political process in the Arab country, and withdrawing all mercenaries and foreign fighters from Libya, he further pointed out.

The ambassador also took up human rights conditions in Egypt, as the country launched the National Strategy for Human Rights for first time ever.