Egypt's FM receives U.S. National Security Advisor Jake Sullivan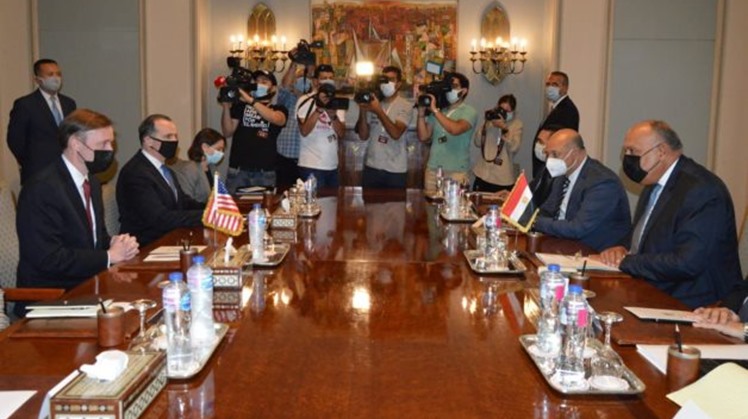 Thu, Sep. 30, 2021
CAIRO – 29 September 2021: Egypt's Minister of Foreign Affairs Sameh Shokry received Wednesday U.S. National Security Advisor Jake Sullivan to hold consultations over a number of bilateral and regional matters of mutual interest.



Before coming to Egypt, Sullivan had affirmed in a phone call to Sudanese Prime Minister Abdullah Hamadok, Biden Administration's firm commitment to backing the democratic transition led by civilians, and fixed stance against any attempt to impede the Sudanese people's willpower to achieve freedom, peace, and justice.



Sulliven's call came in the aftermath of an attempted coup in Sudan whereas he asserted the U.S. president's eagerness on receiving Hamdok in the near future. He also stated that U.S. Special Envoy for Horn of Africa Jerffrey Feltman would visit Sudan next week.