TSA delegation hails Cairo Airport, EgyptAir security measures
Dec 20, 2018
A US Transportation Security Administration (TSA) delegation, headed by Tim Sanderson, hailed on Sunday, December 16, security efforts by EgyptAir and Cairo International Airport, particularly the team responsible for New York flights. They remarked that the security procedures were better than expected.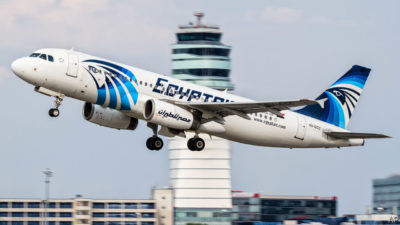 A number of additional security measures have been applied at the airport, in addition to other Egyptian airports and companies affiliated with the Aviation Ministry, targeted at safeguarding individuals, buildings and flights, according to Civil Aviation Ministry.
The Civil Aviation Minister, Younis al-Masry, stated that the airport's cargo village, its supplies building, procedures for securing passengers and their luggage on flights to New York passed the delegation's inspection, without any comments.
The attaché of the US Department of Homeland Security for North Africa and the Middle East, Robert McLaughlin, thanked Egyptian officials for facilitating his 25th visit to the country.
McLaughlin added that the TSA intends to continue its two-phase training program, after the first ended in August 2018.
The program was offered to Cairo Airport employees in coordination with the Egyptian Civil Aviation Authority.
The next training will be on "Insider Threats", the American attaché stated, adding that some Arab countries have also been offered assistance.