The martyrdom of a Muslim after rescuing a Christian woman from harassment
Jan 23, 2019
CAIRO – 23 January 2019: A 36 years old muslim got killed while saving a christian woman from getting sexually harassed by another man in Sakana neighbourhood.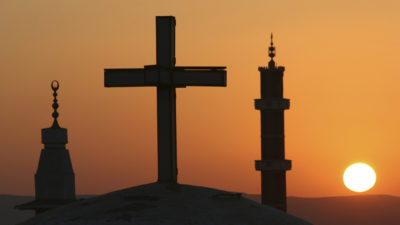 Another martyr offered his soul yesterday, but it wasn't in the face of terrorism, it was in the face of harassment.
On Tuesday, 22 January, according to El-Bassatin police station, M.B a 30 years old christian house wife got molested by A.A.M, a 40 years old man. He started to physically and sexually assault her while she was walking on the street in Sakana neighbourhood, by touching parts of her body and trying to press her against him. When M.B cried out for help, S.T a 36 years old man, who worked in Dry Cleaning rushed to her help.
While S.T tried to protect M.B by pushing A.A.M away, the offender got a knife out of his pocket and stabbed S.T in the chest and in the arm, which caused the instant death of S.T.
As a result, the residents of the neighbourhood gathered and started to beat the offender, causing him a deep wound in the head and a bruised body.
The suspect and the weapon used in the incident were seized by the police, and the suspect confessed his crime. The case was confirmed by the testimony of 44 years old R.J.R, and the prosecution began the investigation.