Statement from the Government of Egypt on the Palm Sunday Attacks
Apr 9, 2017 - 3 min read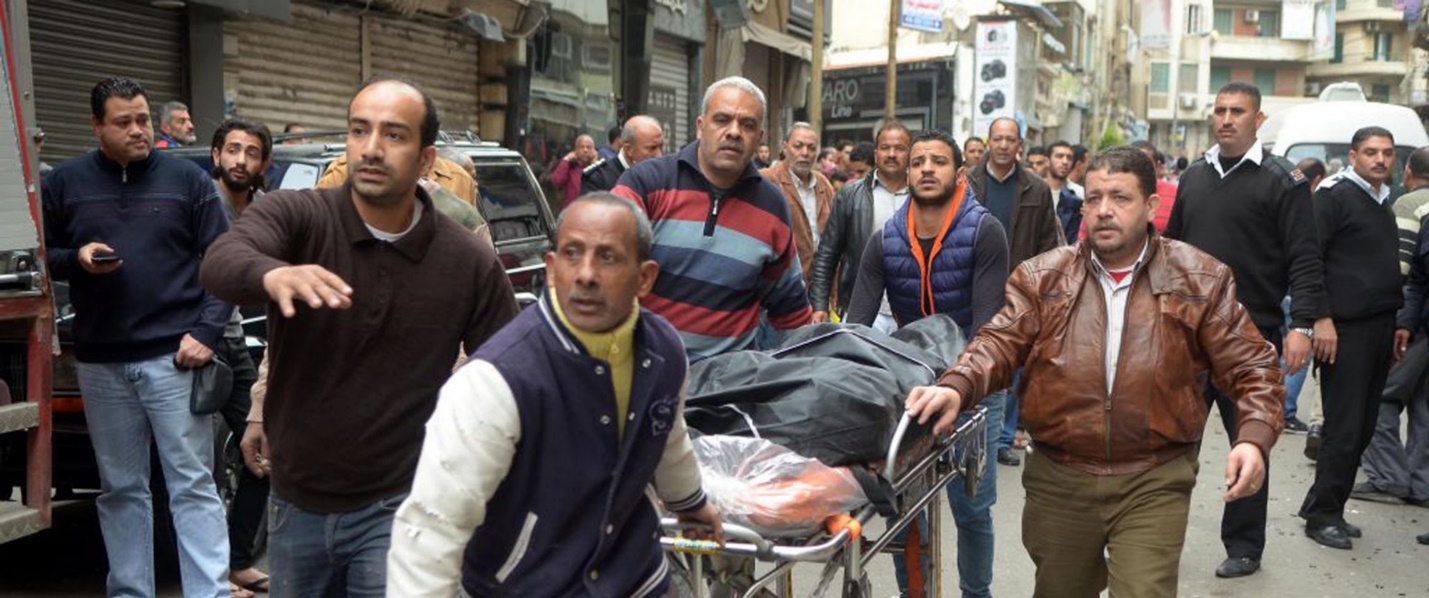 The Egyptian President, Abd El-fattah El-sisi, condemns the attack on the Church of Mar Gerges in Tanta, this morning. This attack comes at the time of Coptic celebrations of Palm Sunday, that special religious event for all Egyptians which fosters and spreads the message of love and peace.
While President Abd El-fattah El-sisi offers condolences to the families of the victims and prays for their souls to rest in peace, he underlines that terrorism targets all Egyptians, Muslims and Christians alike. He also vows that terrorism will not undermine the determination of Egyptians and their true willingness to face this evil power, but that it will make them more determined to overcome these problems and move forward to achieve peace, stability and overall development.
President Abd El-fattah El-sisi has directed the cabinet and all security services to go to the location of the attack immediately, to take necessary measures to provide care needed for the injured, and to intensify investigations into the culprits and bring them to justice as soon as possible.
His honor also called the Council of National Defense to hold an urgent meeting, today.
International reaction and statements of support
Governments and institutions around the world have condemned the terror attacks on Coptic churches in Egypt.
U.S. President Donald Trump: "So sad to hear of the terrorist attack in Egypt. U.S. strongly condemns. I have great confidence that President Al Sisi will handle situation properly."
U.S. Department of State: "The United States stands firmly with the Egyptian government and people to defeat terrorism."
Pope Francis I: "Deep condolences to my brother, Pope Tawadros II, the Coptic church and all of the dear Egyptian nation."
German Foreign Minister Sigmar Gabriel: "The aim of the perpetrators, to drive a wedge between people of different faiths living peacefully side-by-side, mustn't be allowed to happen."
French President Francois Hollande: "One more time, Egypt is hit by terrorists who want to destroy its unity and its diversity…France mobilizes all its forces in association with the Egyptian authorities in the fight against terrorism and offers condolences to the families of the victims."
Israeli Prime Minister Benjamin Netanyahu: "The world has to come together and fight terrorism everywhere."
Turkey's Ministry of Foreign Affairs: "We convey our condolences to the bereaved families and the whole people of Egypt."
United Nations Secretary-General António Guterres: "We wish a quick recovery to those injured and hopes that the perpetrators of this horrific terrorist act will be swiftly identified and brought to justice."
Grand Sheikh Ahmed el-Tayeb, head of Egypt's Al-Azhar, the leading center of learning in Sunni Islam: "a despicable terrorist bombing that targeted the lives of innocents."
Source: Media reports